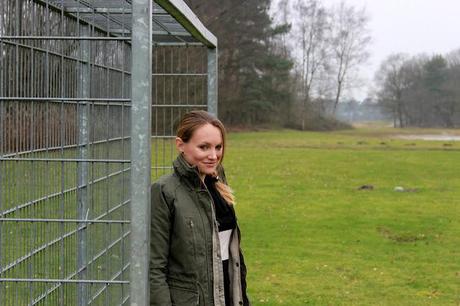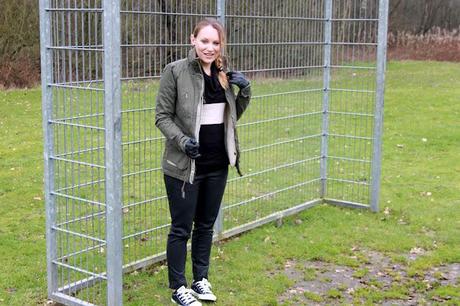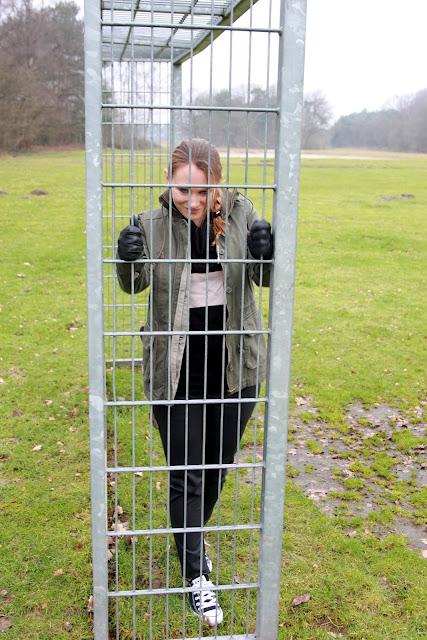 Here is the outfitpost I promised you. Shot before the Netherlands got covered in snow. And: No! I'm not behind bars, just fooling around on a soccer field.  Wearing my latest sale purchases: my green parka & faux leather pants.Actually everything I'm wearing in this post I got on sale or with some sort of discount. Just the way I like it!
I'm wearing:Green Parka: Zara | Faux Leather Pants: Saint Tropez | Cropped Jumper: H&M (also worn
here
) | Black Top: Vila | Sneakers: Converse All Stars | Leather Gloves: Hema (old)
Follow me: Facebook | 
Twitter
 | 
Bloglovin
 |
 Lookbook.nu
[email protected]
Photo's: MG 
PS: Voor alle NLse bloggers: Op 29 maart is de lancering van John Beerens Magazine (JBM) in de Live Music Bar in Tilburg. (John Beerens, alsin de bekende kapper van oa het tv programma Salon Take over!) Wil je als blogger dit event bijwonen, stuur me een berichtje inf[email protected] of laat hieronder een reactie achter!