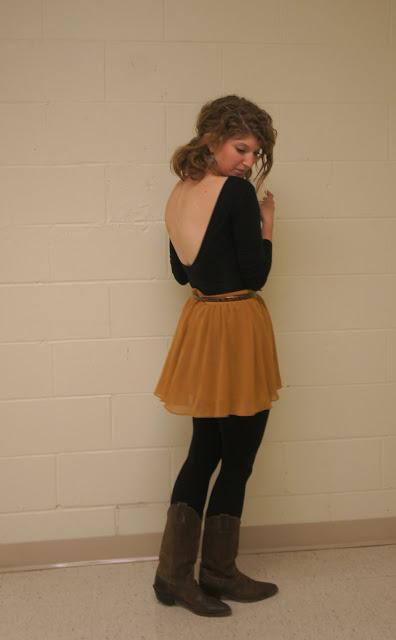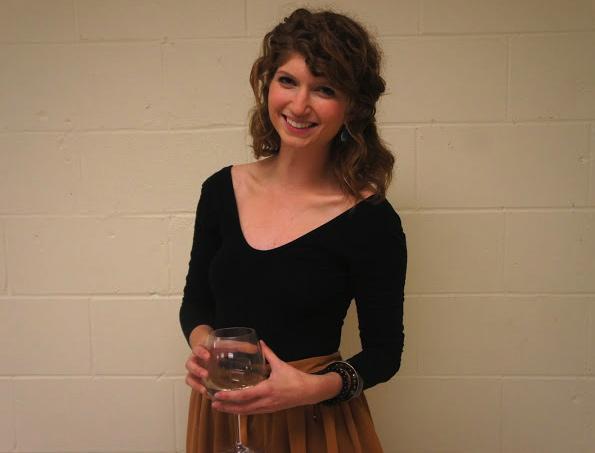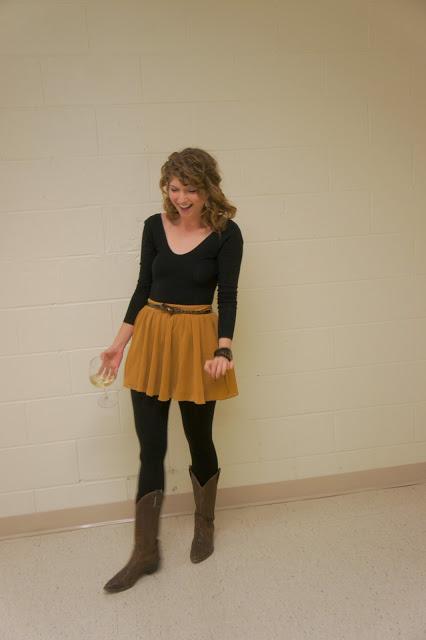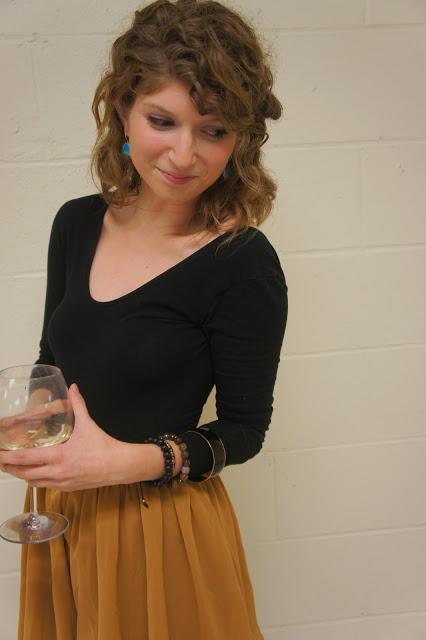 Skirt: Forever 21 // Leotard: American Apparel (similar)// Tights: DKNY // Boots: Tylers// Belt: JCrew// Earrings: A Bientot 
These tights are the  most amazing tights in the whole world.  They not only go up super high on your waist (which I love for two reasons you never have to pull them up and with that you never even have a tights made muffin top) but are dark black all the way up. If this means nothing to you then you have never experienced the unfortunate incident of your dress or skirt being just as short as the opaque part of your tights, so every time you move that giant line shows.  You know, that line where the tights go from covering/protecting your pale legs to sheer and control top? Ya these tights don't do that, you can wear a short flowy skirt (like the one here) and dance the night away worry free. Which I seriously did considering I was in my boots. 
So the tights are amazing but paired with the leotard, kinda a pain in the ass. But I love wearing leotards, they also allow one to avoid other fashion pas....your shirt not being tight enough and staying tucked in. Once I added the boots and turquoise earrings I kind of felt like I was getting ready for the rodeo which I have only found to be odd inspiration while living in Ohio.