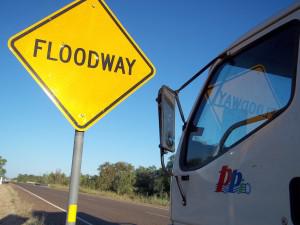 I've established myself in Darwin.  Work has been steady.  I sandblast.  I also operate a small boat and tow a larger one around Fisherman's Wharf in Darwin.  I grind metal down also.  There is a local Aborigine school that I am working on too.  We are installing solar panels on it.  They will soon be self sustainable.  I am currently writing from my bosses large sail boat.  He is away in Singapore for a little while.  He gave me access to his Land Rover while he is away.  It died this morning and I was given the chance to reflect on a few things while I lay on the sidewalk waiting for a ride.  I write, a lot.  I have been writing since 1998.  I have some theories on why I enjoy writing so much.  The first is that long ago I never wanted to lose memories.  Whether or not I really will ever know the reason there is still one solid truth to rely on and that is that I write, a lot.  I have been working every day though.  I haven't been writing as much.  I've still been writing though.  I thought I would share some of it regarding my work in Darwin, NT.
"… It is Day 2 out in the bush with Doug at Snake Creek.  Today he excavated while I adjusted the hoses that are pumping the water free from the bridge.  I also muscled the track back onto the excavator when it slipped.  That felt good.  I bathed in the bush today with half a bucket of water.  I had gone the end of Tuesday, all of Wednesday, and most of today without bathing.  I have, however, been using these baby nap things to clean up my face and hands.  Tonight I'll sleep pretty good as I feel a bit cleaner…  We are cooking pork and potatoes that I prepared over a fire.  I am writing from a metal chair near the fire.  I can hear birds.  I hear the generator too that is powering the truck.  In the day there are flies that are a plague-like nuisance and the temperature is very hot.  At night it gets cooler though, but then there are mosquitoes in place of the flies.  Around four in the morning the air chills to a solid cold and we begin to shiver.  Before I came to Australia I absorbed everything I could about the country.  One of the things I did was watch documentaries on Australia.  I saw a documentary on two men who would drive into the bush and fix fence posts.  They would camp at night in the middle of no where.  I thought, "Wow what an adventure.  I wouldn't mind doing that at all. It would be just me and the stars and alone in a vast country where I would have the time to reflect on myself and my life and what is important in life."  I don't know if I ever believed I would really do it though.  I can't say that I ever believed it wouldn't either.  I guess I really can't tell either way, but I can tell you that is exactly what is happening to me as I write this now."
"… Today I asked Doug where the Outback technically begins in Australia.  He responded, "You're in it."  I'm in the Northern Territory close to the Western Australia border near the Kimberly's.  I work ten to twelve hour days, sleep in a swag on the ground, take no showers, get assaulted by flies all day and I'm in the middle of no where in the Outback and yet above it all I'm so grateful to be here."
"… Today the excavator got swamped in some mud.  I was moving some pumps from one water dam to another when I saw Doug walking around the excavator as it was at an angle.  After I helped him get it out of the mud he brought up how lucky we were.  I told him that maybe it wasn't luck.  He took a moment and was silent after I said that.  I don't know if it meant anything to him though." 
"… I caught a bucket full of craw-fish today.  The biggest I've ever seen.  When we drained the bridge I grabbed a bucket and began swooping some into it.  I took a picture of it."
"… The next group of guys arrived today.  Two young guys.  They brought some supplies, but not everything that we need.  They didn't bring the correct vehicle to get started on the sandblasting of the bridge.  It seems I will be out here longer than I had anticipated." 
"… The next shipment of supplies and workers didn't show up today.  I don't know when I'm going back.  The uncertainty has worn on me a bit much like hardened stone over millennial of rain."
"… I sandblasted today.  I interchange out of two sets of clothes daily.  I think it's been a week or so since we arrived.  I can't tell anymore.  My head rests on a propped up flashlight with a jumper over it.  I have bugs that jump on me within the swag, but they are not big.  A road train is passing by outside of the swag.  A thunderous roar.  I just squished another bug from my chest.  I am in the Outback.  Here I lie working on a bridge.  I don't get paid much in comparison to some of the other blokes but I am the new guy.  I will be leaving soon anyway."
"… The night starts hot in my swag.  I have a mesh screen covering over my torso.  I see a half moon above me.  I get to gaze the stars as I drift off to sleep since there is only a screen between me and all else.  My swag is missing its poles.  I have resolved this by breaking two large sticks and using a hammer and tape to put them together and prop up the inside of my swag."
"… There is a young kid here, 16.  He's had a rough childhood and several people say he isn't smart.  The boss here doesn't like him and I hear he is going to fire him.  I Just take it easy with the kid and explain things to him in a way to make sure that he understands.  He still forgets a lot though.  I can see he doesn't want to though.  I talk to him just like I would anyone else, not like he is sixteen and unintelligent.  Earlier he was throwing rocks near me and acting like it wasn't him.  Other than that he has been closed off.  I felt good then because it told me he feels comfortable with someone around here.  I told him I might leave and he told me he hopes that I don't go."
"… I am beat up.  Living out here in the bush for the past week is everything I thought it would be.  I'm getting sores on my skin and I'm constantly battling with my aroma trying to keep it somewhat cleanly and decent."
"… The sixteen year old kid just asked me if I have facebook.  He told me I have changed the way he looks at Americans.  He said he didn't know they could be like me.  He just told me his name.  It's Luke M– W–, but his friends call him "Leo"."
"… When I climbed up the ladder on that first pole my muscles screamed.  On the second one I said to myself there was no way I could do the four rows of four poles that it would take to compete the job by Thursday.  Then something else spoke up.  I climbed the ladder with full helmet and spray gear and the weight of the hose and I took on the tops of those poles with mustered effort from my twitching muscles and the agility and dexterity of my balance was called on in a big way.  It wasn't easy.  As a matter of face, it was downright hard.  Hardship.  It's lurking around every corner.  This hardship I welcomed.  I want to try everything at least once.  Well there you have it.  Half of the poles were completed today.  That's twenty-six.  We went from being behind on schedule to being ahead by a day.  That is if I complete the rest of the poles tomorrow.  For some reason I have become the Mr. Do-It around the work site.  The two older blokes have been with the company for a long time.  They've done this for longer than I and have and much more difficult things I am sure, but today it is me.  They called on and I showed up in a big way.  It looks like we won't be getting back on Monday after all.  Suddenly there is a chance that we might leave as soon as Friday."
"… "Do you reckon that after you have let a Sheila go and you regret it that you should keep fighting to get her back?" Luke the sixteen year old boy said.
"I think that you should never stop believing in anything." I replied.
"When you stop believing in things life becomes boring, so yes, keep fighting."
We continued to gaze at the fire in the pitch of the bush night.
"You know, I got this feeling the other day that one day I'm going to see you again!" Luke said to me with enthusiasm flickering brimley across his face.
I smiled and agreed.