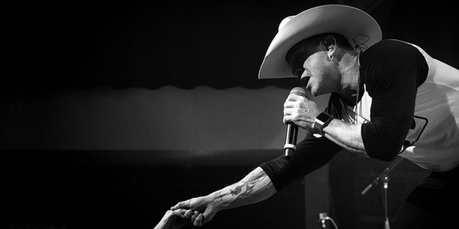 To any artist looking for the key to a long and satisfying music career, you may want to check in with Aaron Pritchett - we're pretty sure he's cracked the code.
Known as one of Canada's most electrifying entertainers, the multi-award-winning artist recently dropped his eighth studio album, Out On The Town, before sliding into a massive national headlining tour - hitting 35 shows in just 40 days.
"I always say I'm part of the one percent who got to live their dream, which for me was being a Canadian country artist on radio and videos... but now I really consider myself one percent of the one percent who actually got to do it twice," he said with a smile. "Diversity has been the key to my whole career. That's maybe why I've been able to stick around so long. There's nothing else I could ever imagine doing."
The tour kicked off Jan. 11 in Sidney, BC, with country cohorts David James and Kira Isabella along with for the ride.
This slideshow requires JavaScript.
While the trio didn't know how the show would look or feel right from the go, all it took was a couple stops to really mesh, getting to understand each other as artists and musicians, along with the band and the crew - and Pritchett maintained he's loving the dynamic.
"The tour has been unbelievable to this point, which is something I wasn't expecting to be honest. I thought it was going to be pretty good but now I realize it's amazing," he said, emphasizing the importance of camaraderie on the road. "If there's a weird dynamic or there's a bad apple or any kind of toxin, you have to get rid of it - but that's never been the case with us. This is a really great mix of people and we all have awesome senses of humour and we understand and respect each other."
Crowds across the country have been loving it too - from BC to Ontario so far, with Quebec, New Brunswick and Nova Scotia waiting in the wings. For those who haven't gotten a chance to catch the show fear not, rumour has it there's another leg of Out On The Town ready to hit even more cities this fall.
Because for Pritchett, it's all about the fans.
"I'm a huge fan of music myself and as a fan, I know what I would want from artists... and that's helped me develop into who I am. Without fans there's nothing, there's no industry," he explained. "People are loving the new songs. The EP was one of the top albums on iTunes again this week and I'm excited about that - and there's not one song that sounds the same as the last one. I'm happy they're listening to the music."
So far, Pritchett's Out On The Town EP has spawned two hit radio singles, Worth A Shot (which hit the Top 10 and stayed there for an unheard-of seven weeks), and Better When I Do (climbing the charts as we speak). A third, Drink Along Song, will most likely hitting the airwaves soon.
"It's kind of Hold My Beer part too, it's an anthem... which kind of goes without saying," he said with a laugh. "We've been playing it on stage and when it starts people will kind of look at you funny but then they're singing along by the second verse, which is awesome."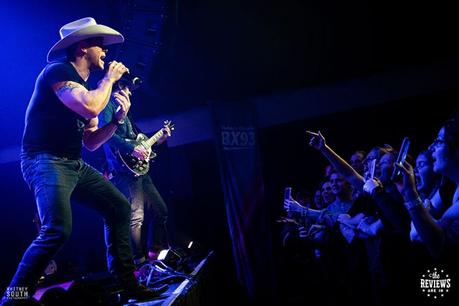 As for the show itself, Pritchett described it as basically a circus on a stage in a club or theatre or arena that fans won't want to miss.
"We start it off with a bang and we end it with an even bigger bang. As calm as I seem now, I get out there and I'm a completely different person," he said. "We do all the hits, past, present and hopefully future. We want to give people their money's worth as well as an escape for 90 minutes to two hours from their everyday like and give them an experience they never expected."