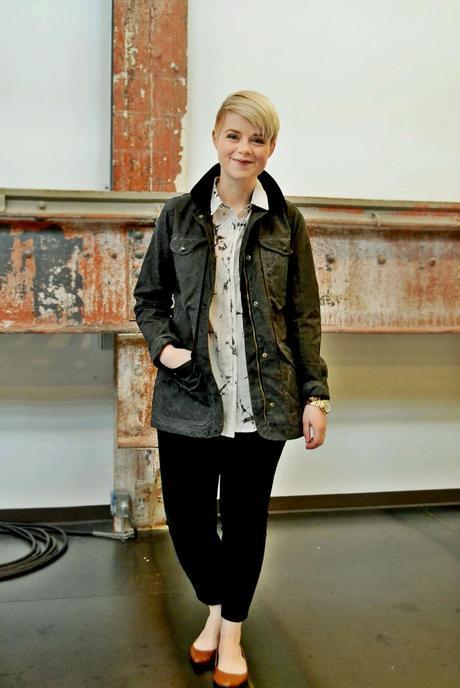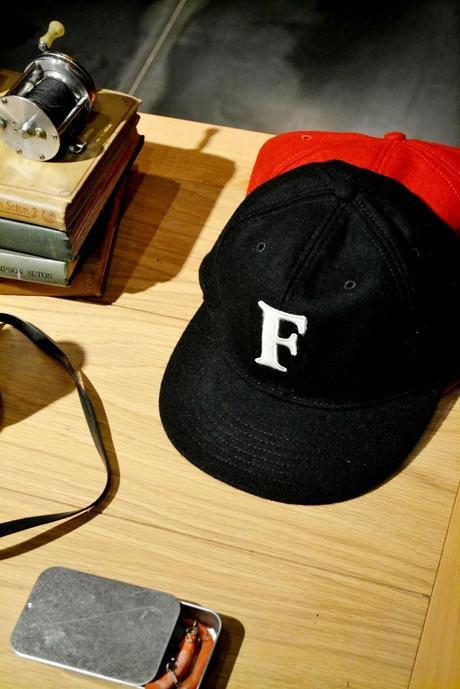 You guys... Filson invited me to preview their 2015 spring line. This may not be a big deal to you, but as a Seattlite, this is a huge deal for me! And even more so for my husband. He had a bit of a tantrum when I told him about it, because he thought he wasn't invited. He's lucky I included him as my "plus one" after that. I gave him a break, though, because I pitch fits about 1000 times more often than he does.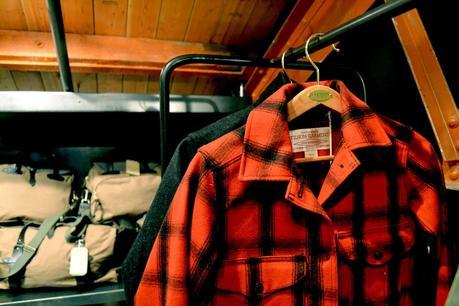 It's hard to choose between the Women's Explorer jacket I'm wearing in the first picture and this red plaid Seattle Cruiser. They both fit sooo well. Like, for once, I don't look like I'm drowning in coat. Right now, since it's getting chilly, I'd go for the red one, but I know the Explorer would be perfect for spring. It has a thin coat of soy wax, which is the old fashioned way of making something waterproof. It actually makes more sense than plastic raincoats. It's easier to repair if you get a rip and it doesn't feel all clammy. If you're in the market for a raincoat, definitely look into getting some waxed cotton!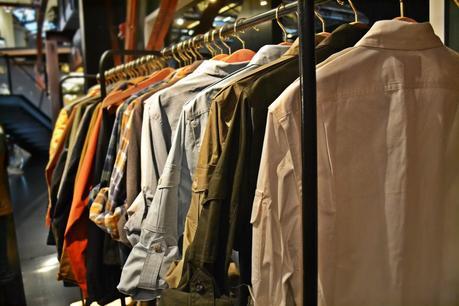 The men's spring line.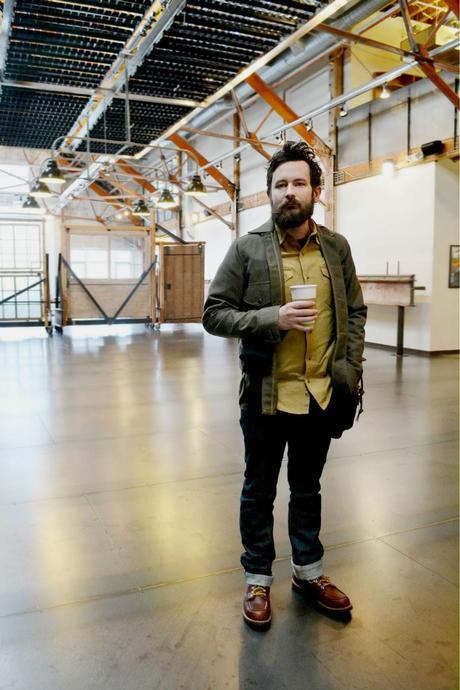 Right: Men's Fashion Archetype from Fuck Yeah Menswear. Left: My husband, who owns all the shit to the right (except no Aldens. Yet.) He fit right in at Filson.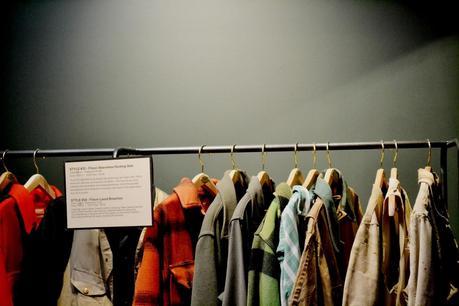 On our tour, we also got to see an amazing collection of vintage Filson products. All well-used and much-loved. Most were sent in for repairs that couldn't be done, so the Filson archives became their final resting place.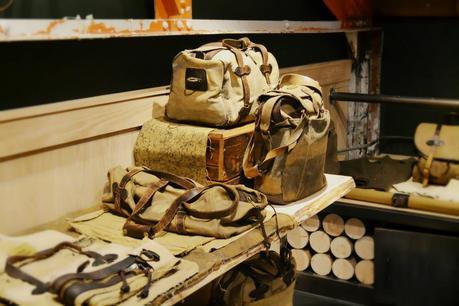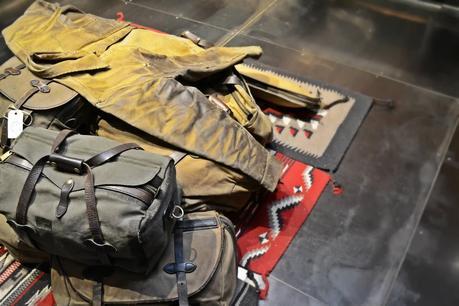 This is more of a pile, and less of a fort made of Filsons (see my favorite tumblr ever)
What a treat, right? Amy and Travis, our guides, were completely awesome and so much fun to talk with. They love the brand as much as we do and treated us so well. The cherry on top was getting to take home this Market Tote in Red Plaid. If you'd like to learn more about the company's 117 year history in the Northwest, you can read up on it here!

♠