This past Sunday, while at Trader Joe's, we noticed a bottle of Bordeaux amongst the French wines.  It was priced at $8.99, so we figured we'd give it a shot.  Worst case scenario:  I have deglazing liquid for the week.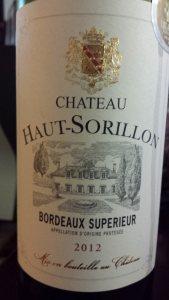 But the worst case scenario was not to be.  In fact, this is a remarkably complex, spicy, full bodied wine in the finest Bordeaux tradition.
The first two things we noticed in the bouquet:  pepper and dark, ripe fruit.  These go beautifully together both on the nose and on the tongue.  The fruit lasts into the finish, finally yielding to some pleasantly bitter tannins.
Truly a great wine at an even better price.  It's been at least a decade since we've had anything close to this quality anywhere near this price.
Cheers!!