It's been quite the week since we last met.  Lots going on at Shami's and we are looking forward to sharing some exciting news once things get ironed out.  But before that happens, there is something else we believe you will really want to know about.  Yesterday's Sunday Brunch at The Larchmont.
Don't fret. . .this brunch was a meal we will be describing and reviewing in great detail later on in the week.  But I have not been able to stop thinking about the Rain Flower.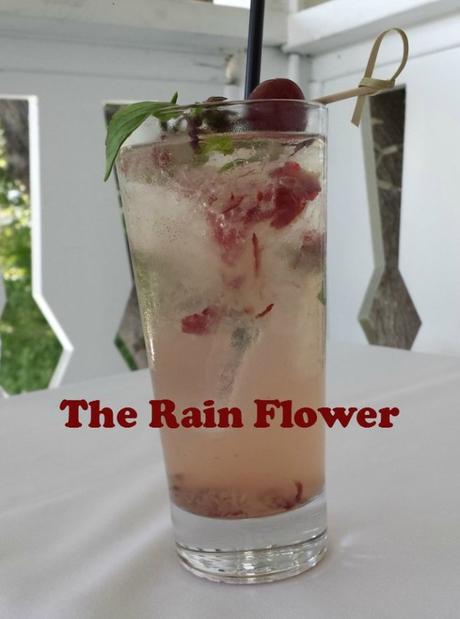 What is a Rain Flower?  One of the most refreshing and tastiest drinks I have had in a very, very long time.  To be honest, one of the best I ever had.
Gin –  Muddled Thai Basil and Grapes – St. Germaine – Topped with Sparkling Cava.  It looks as refreshing as it tastes!!
RUN. . .  DO NOT WALK . . . TO THE LARCHMONT and order your own Rain Flower.  Tell them Shami's sent you!!  You will NOT be disappointed.