This weekend we will be traveling North for BIRTHDAY WEEKEND! My favorite Birthday celebration at the lake being my 30th (seen here). While keeping that in mind, I wanted to quickly talk about the concept of what Aaron, Avrie and I might consider our "Home Away from Home"... THE LAKE!!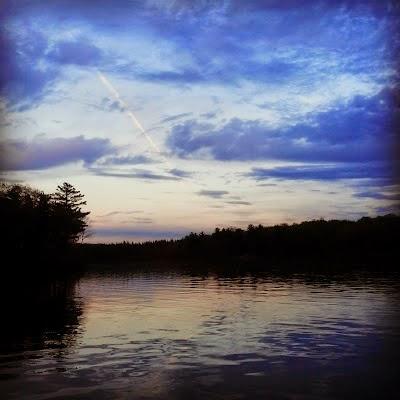 [the lake at sunset] 
We have been VERY lucky to have been apart of MANY summer weekends spent in Hayward at the Paine cabin on Lac Courte Oreilles. And also the newly purchased (just last year) Evenson cabin on Cross Lake. Again very very lucky to spend weekends upon weekends away from home, but feeling right at home- all of the time.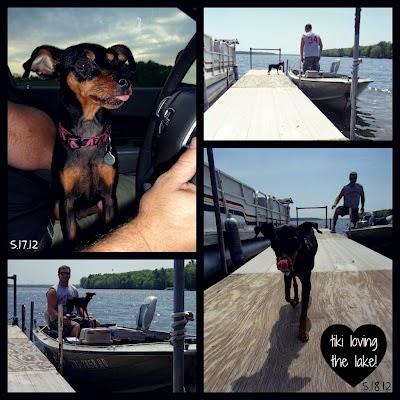 Aaron grew up hanging out on one of a bajillion "Bass Lakes" in MN where he perfected both is tan and his wakeboarding skills. I on the other hand, steer WAY clear of large bodies of water. I like to be on them, but in a boat keeping dry and catching a tan- nothing more!
Aaron has managed to help me see the lake light and, I too, REALLY love the lake life. We wish to someday have our own lake place to enjoy the sunny & rainy weekend of late Spring, Summer & early Fall. Being at lake, relaxing, settling in for just a few days, eating cabin food, sitting around the fire, cruising the lake, playing out on the lawn, drinks in hand and SPF on our skin... come on summer!! At this point, I don't even care about Spring, I just want to feel that sun & heat!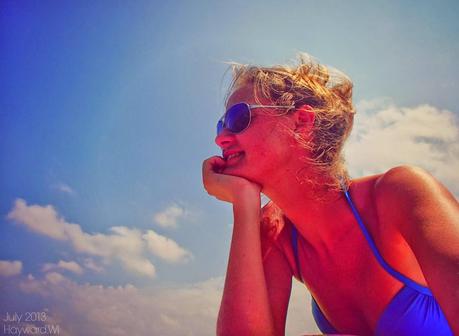 My inspiration for posting came from DogVacay.com. This is an online site helping dog owners find a dog sitter/host/loving home while you are away. DogVacay's staff believes that our pets are our family and deserve the best care available. The company was founded by a husband & wife team and today DogVacay. com has grown into a community that stretches across the county, linking thousands of dog owners with safe and loving sitters.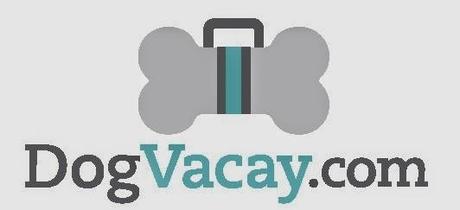 Now, don't get me wrong, you would surely bring your fur child with you ANYWHERE you go but let's face it- sometimes you just can't do that. You need SOMEONE/ANYONE trustworthy & responsible to please please pleaseeeee take care of your dog while you are gone!? Am I right?
DogVacay.com seems easy enough in that you enter your location (I am in Forest Lake) and a list of sources in your area will pop up. It's easy to book and the affordable rates are payable online. DogVacay.com offers you that peace of mind while you travel, and with daily photo updates you don't have to wonder and or worry so much about how puppy is doing or how they are feeling! Knowing that they are in good hands AND having fun allows you to enjoy your time away.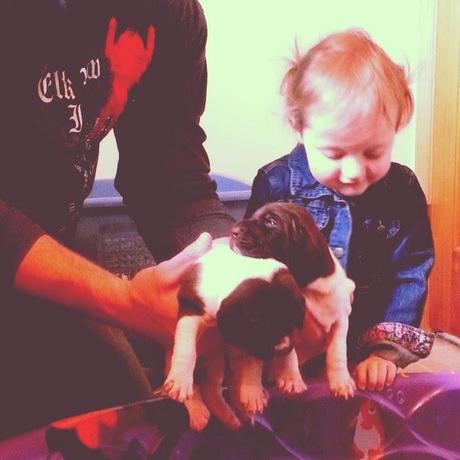 [avrie checking out our new puppy!!! COMING SOON!]
 We are much too familiar with this and have had to deal with finding someone to watch Tiki on the weekends that we weren't able to bring her along. AND.... seeing that we will SOON be adding a puppy to our home (YUP... you read that right, we are getting a PUPPY!!! more on that another time, real soon) but anyway, we will be needing to find trusted doggy sitters, from time to time, as well.
If DogVacay.com interests you as much as it does me, I encourage you to check them out on online and also via facebook & Instagram @dogvacay... if anything, you'll have cute pictures of doggies popping up in your daily feed!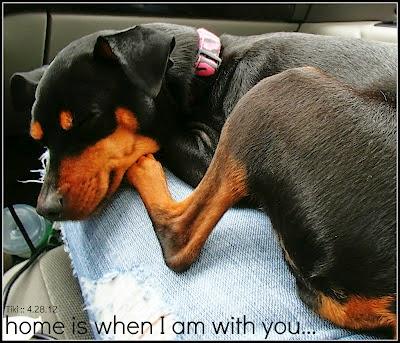 Time for you to share with me, what do YOU consider your "Home Away From Home"?