I hope everyone had an amazing holiday, spending it with family and friends. I know I did!
My mom, brother, sister & little niece came to my house to spend the weekend. I did all the cooking, because every year my mom cooks and I wanted to give her a little break. I made a delicious honey glazed ham, some candied yams, some greens & Spanish yellow rice with beans. And for dessert we had a Dutch
Apple
Pie.. yum!
We laughed, ate, (drank a few pina colada's) and then watched movies. We are a very strange family, because when most families were watching Christmas classics... we were watching scary movies! LOL.
We were all in bed by about 1am.
The next morning we woke up around 8am. Ari was pretty funny. When he was telling her to wake up, he said it was time for school, and this little girl would not budge! The moment he said, Santa came and left a bunch of presents under the tree for you, this little thing got up so fast! It was so funny! I think I will have to try that to get her up in the mornings for school. HA! HA!
I also was able to get a picture of "Santa" for her as well. ( Thanks to icaughtsanta.com)
Below are my pics from that evening! How did you spend your holiday? Comment below!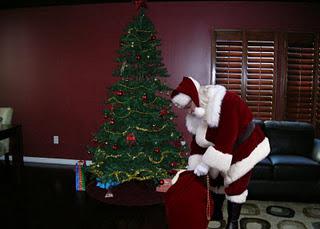 Santa caught red handed.. (Thanks icaughtsanta.com)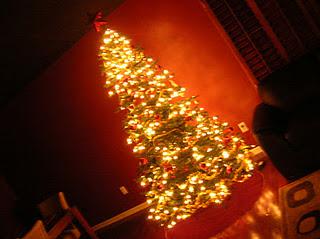 Our tree turned on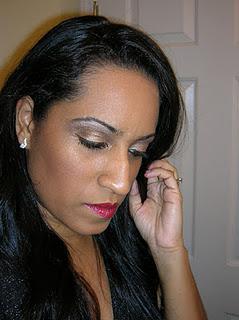 My makeup for the evening.
Eyes- Urban Decay Makeup Palette
Face- Mac foundation NC35
Lips- Mary Kay in Berry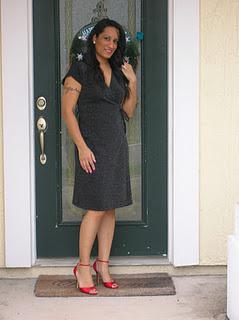 Me in front of my door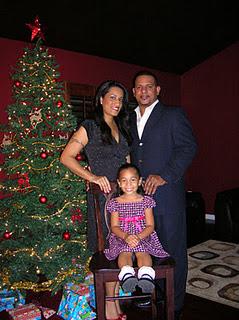 Me, Hubby & Arianna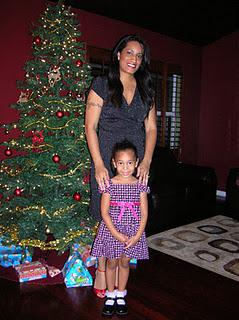 Me with my little princess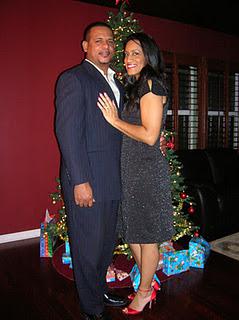 My love & me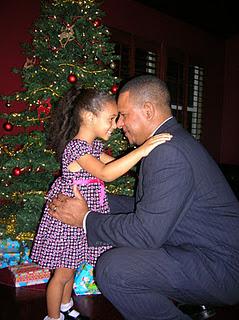 Ari's favorite person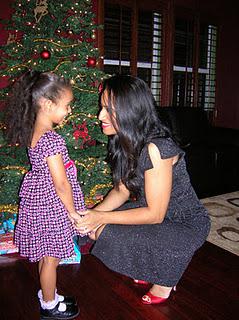 I love this one!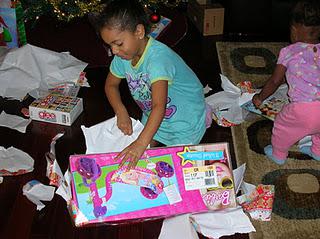 She's wanted a scooter since last year!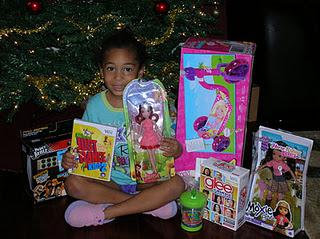 Arianna Christmas morning with all her cool gifts!

As for myself... I just really wanted 2 things. A gift card to Ulta beauty and a ticket to see Wicked when they come here to Jacksonville next month. ... I guess I was a good girl this year, because I got both! :)
XOXO