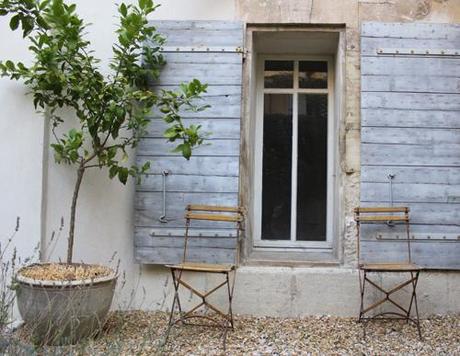 On
Monday
I talked about our arrival to Provence, Apt more specifically. The trip was just my mom and me and we had been talking about a trip to Provence for ages. You see, once upon a time Mom had a shop in Corona del Mar, CA called "En Provence" where she sold beautiful French country furniture (made by my uncle!) and gifts. But between you and me, she had never been! She'd get comments all the time, "yup, this feels just like it" and she would just smile and nod, "merci." Most likely because of this, I grew up a French country disciple and devoured anything Provence-related like Peter Mayle's
Year in Provence.
You can imagine, this was a bit of a dream come true for us.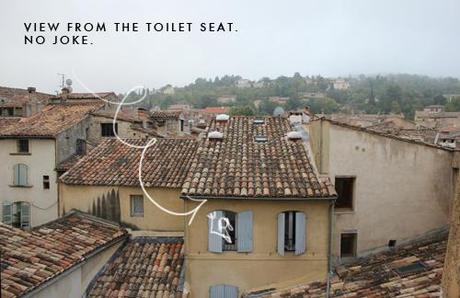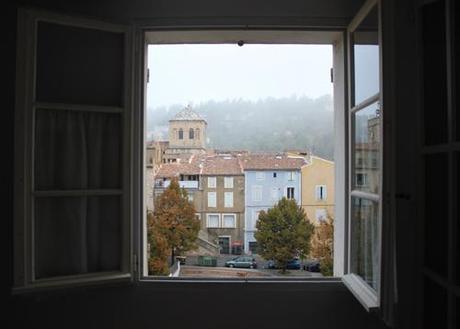 Knowing that Mom was coming to visit us in Denmark we just knew we had to go south for a bit and make it a reality. Then the question arose, WHERE to stay? I asked you dear Lars readers for suggestion and you were SO helpful. Thank you! If you want to go there yourself, read some of their suggestions
here
. I was tipped off by a friend of mine that
Katy Elliot
, whose blog I've adored for many blog years had stayed in Provence and after seeing her
post
about her stay in Bonnieux I KNEW that that had to be us. The apartment is owned by an architect/designer couple in Maine who also have properties and an antiques shop in New England called
Marston House
and other properties in Southern France. We didn't stay in the Bonnieux location, but their 2 bedroom apartment in Apt, the town right next door. The pictures of the apartment showed a really beautiful, simple interior in neutral colors with a mix of antiques and new pieces. They later told me that they completely renovated it themselves including the statement staircase done by local craftsmen (go local!). I loved their whole vibe and their love for the area so I was sold.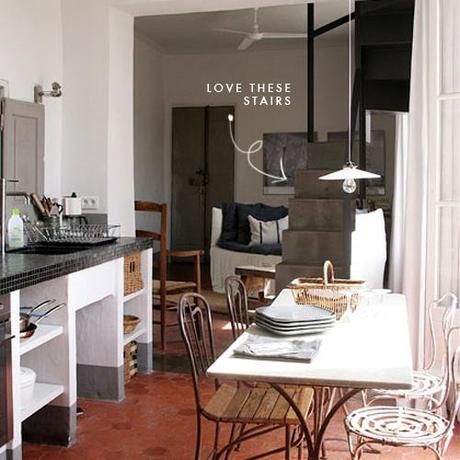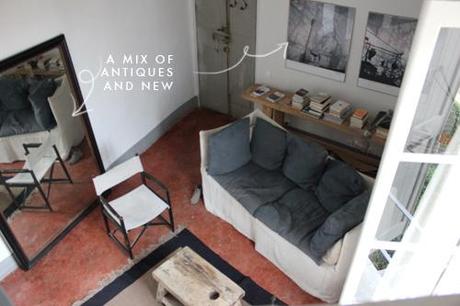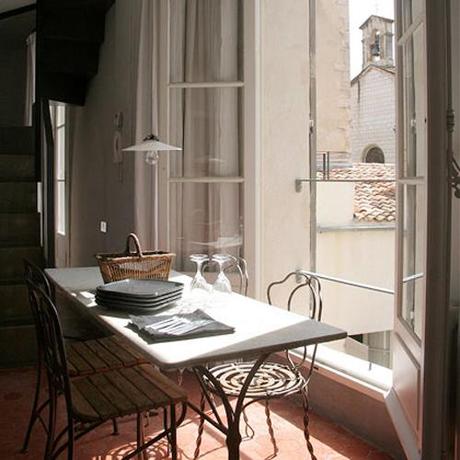 Like I said, the apartment is a mix of antiques and new pieces including the linens, which included personalized monograms from previous owners. I loved these touches, like on the window curtains.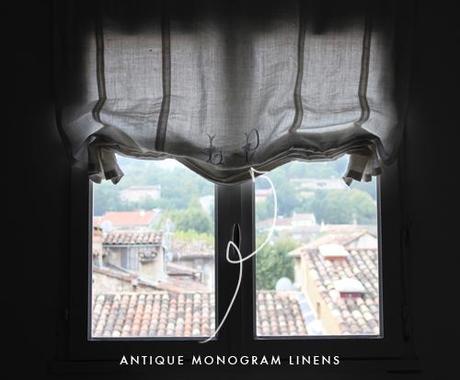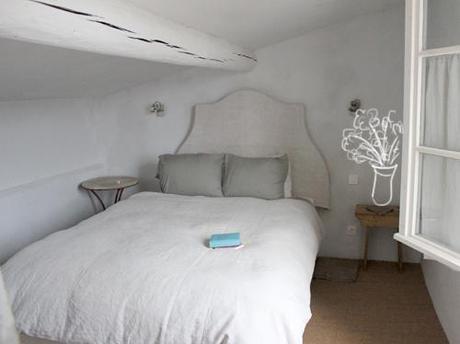 This is the bedroom that I stayed in, above, and I didn't get a great photo of my mom's room which was the bigger of the two.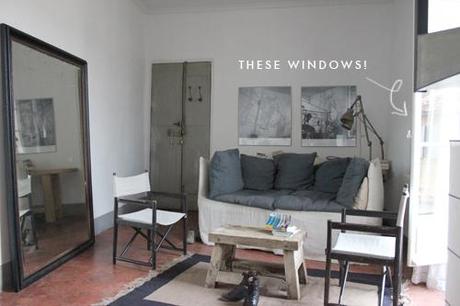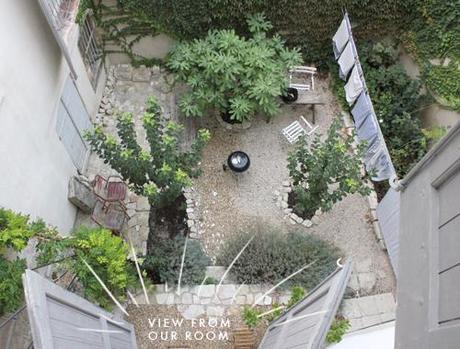 The apartment overlooked this quaint courtyard, which we could have used, but ended up leaving early in the morning and returning after sundown each day, so we gawked from afar.
If you want to stay here, or at any of their rentals, I would HIGHLY recommend it. Their taste helps transform your experience. I wouldn't say that Apt was my favorite town that we stayed in. There was a tinge of grittiness that I didn't prefer, but when you're in Provence you end up renting a car and seeing all the towns anyway so you may not spend so much time in your place. It was a great home base for us.
Marston House rentals website
here
. I'll be posting more about the markets in the area and our day trips. Guys, this trip blew my mind and I can't wait to show it to you.
All photos but two taken by me. The two are from the Marston House website