An interesting thing has happened during my short stay on Etsy...  I've been contacted by potential clients asking if I can customize Save the Dates originally designed for Chicago. Well the answer was an enthusiastic, "uh... sure!"
Its not that I was hesitant to offer stationery themed with other city motifs, its just that I'm such a Chicago girl and no one had ever asked! It has been a fun adventure sourcing other cityscapes and skylines!
Take a look at some of the creations that I've come up with and congratulations to all of my out of state clients!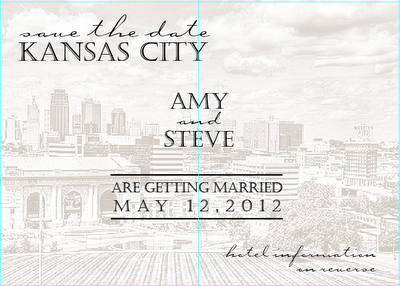 Great shot of downtown Kansas City (photo provided by the bride)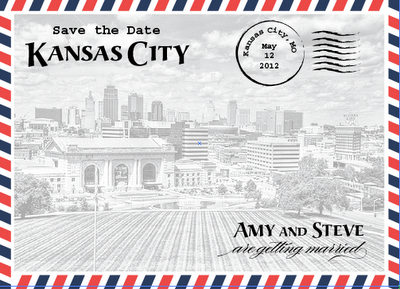 Same cityscape for KC used on our most popular foreign border save the date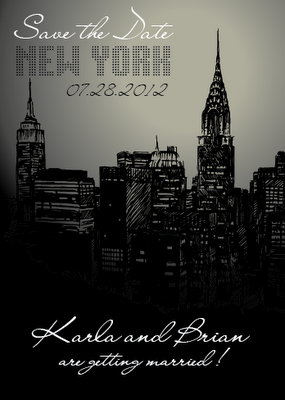 I've only been to NYC once, but I thought this edgy, illustrated
skyline up against the marquee lettering was a perfect way
to capture one of the moods of this great city!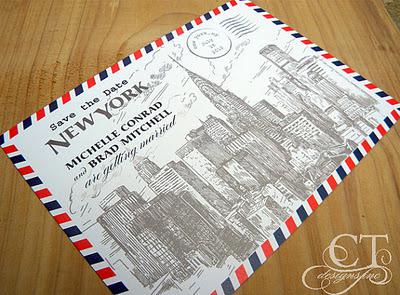 I found the perfect illustrated skyline to customize our hot seller!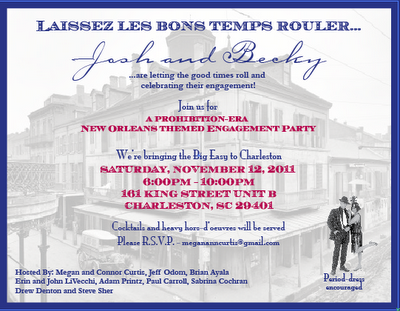 How fun is this prohibition-era engagement party invite with
the vintage shot of a building in the French Quarter?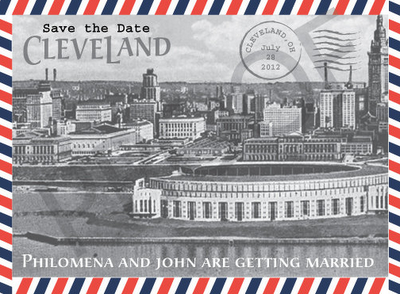 Then there was a Cleveland request!  Its funny how the different cityscapes
still manage to give this design a different feeling/mood.