Oriplast Originals is the Biggest musical collaboration Bengali music has ever witnessed. SVF and Ori-plast Limited join hands to carefully churn out and curate a 10 original song line-up slated to stream from 19th July.
In a true collaborative spirit, this programme aims to pipe hot music into our playlists. Tapping into genres such as Baul-TRAP, Bihu, Rap, Classical and even New-Age Pop, Oriplast Originals explores a completely new original soundscape.
Oriplast Originals can boast of big names in their repertoires like Papon, Shaan, Sona Mohapatra, Anupam Roy, Javed Ali, Ash King, Akriti Kakar, Shalmali Kholgade, Nikhita Gandhi, Bhoomi Trivedi, Dev Negi and others among singers and Arko Pravo Mukherjee, Subhadeep Mitra, Anupam Roy among composers. Visualised in studio format, the songs keep Bengali music in the foreground and, also derives inspiration from other parts of India like Assam, Odisha, Himachal Pradesh and Rajasthan.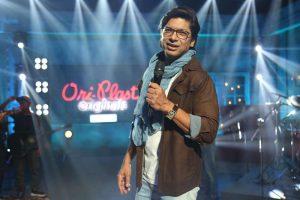 Shot in Mumbai by some of the country's leading technicians, it features the most popular and influential talent, from all over India, under the platform of SVF Music. Oriplast Originals is nothing like what the country has experienced before in regional music. The first season will be streaming from 19th July, exclusively on the YouTube channel of SVF Music and hopes to return next year with bigger collaborations.
Elated about the first song release on 19th July, Mahendra Soni, Co-Founder & Director of SVF exclaimed, "Oriplast Originals is our attempt to take regional music to the spotlight of the global stage. This content is for all those music aficionados. It is the biggest Bengali music collaboration to be witnessed globally and will be streaming from this Friday on our music channel - SVF Music, with new episodes every week."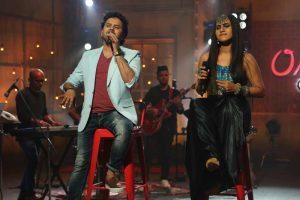 Confident about this project, Harsh Agarwal, Executive Director of Ori-plast Limited said, "Oriplast Originals is one of a kind initiative and our first foray into the music category. Being a part of the PVC & PE Pipes and Fittings field, this is a category first attempt. When SVF came up with such a resonating concept, we knew we had to collaborate. I am positive the audience will love and appreciate the piping hot music which Oriplast Originals is offering. Looking forward to a great first season and hopeful for a bigger season 2."