ORIGAMI
Marjorie M. Evasco
This word unfolds, gathers up wind
to speed the crane's flight
north of my sun to you.
I am shaping this poem
out of paper, folding
distances between our seasons.
This paper is a crane.
When its wings unfold,
The paper will be pure and empty.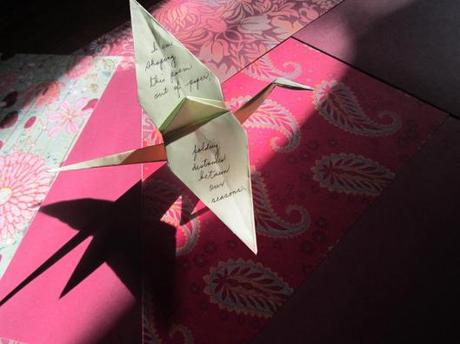 When I was a little girl, Mommy used to fold origami animals out of colorful paper for me. She found time to make these for me at the end of the day, after she had finished all her household chores, and we would be in the Master bedroom. She had a kit which included a booklet and several sheets of colored paper, and she would let me choose which animal I wanted her to make.