Today we headed out to the local orchard to pick apples and butternut squash. It was the best crop I've seen there and we've been going for a few years now.
We all had a lovely time. It's such a wonderful family activity and the kids can learn so much by going!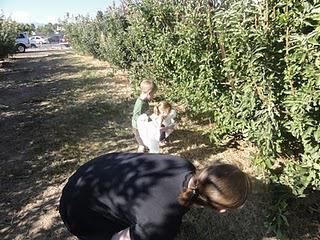 Most of the good apples were hiding at the bottom of the trees.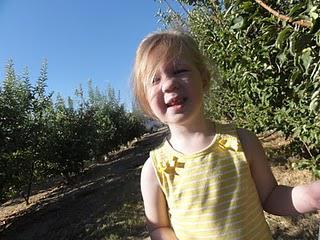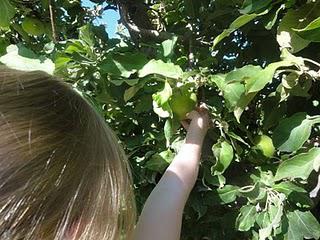 Acacia picking an apple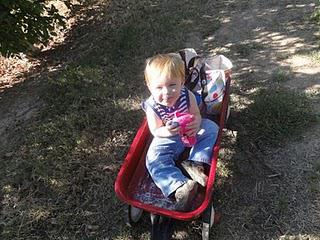 Dawson knew the way to travel around the orchard!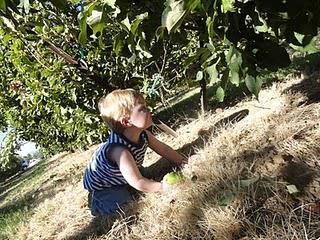 Dawson finding apples...I love this picture...I may have to frame it.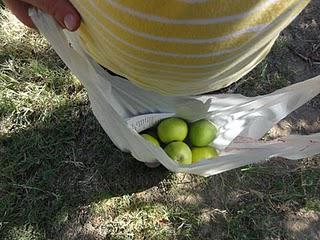 Acacia showing off her stash.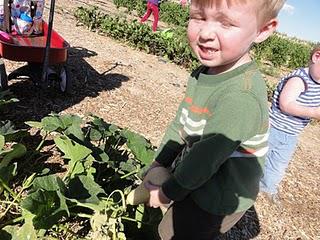 Poor Ky had the sun right in his eyes for the picture, but he found a great squash.
I can't wait to go back next weekend when they open the pumpkin patch!! I had actually hoped that we could get pumpkins today, but we were told we had to wait until Oct. 1st. We'll be there bright and early next Saturday to choose from the best selection!