Orange County Fire Authority  (CA) is accepting apps for FIREFIGHTER TRAINEE. Until Sept. 18, 2016  For details about this career and over 3,500 other fire departments looking to hire firefighters Join FireCareers.com today…  Fill out your PROFILE and get access to thousands of career firefighter recruitment's across the Country.  FREE 7 Day Pass
---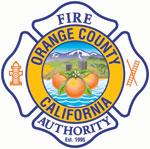 ORANGE COUNTY FIRE AUTHORITY
Human Resources Division
1 Fire Authority Road
Irvine, CA 92602
http://www.ocfa.org Invites Applications For The Position Of: FIREFIGHTER TRAINEE
An Equal Opportunity Employer
SALARY
THE POSITION
***UPCOMING RECRUITMENT ANNOUNCEMENT***
Applications will be accepted beginning Tuesday, September 6, 2016.
Applications will be accepted until Sunday, September 18, 2016 at 11:59 P.M.
MINIMUM REQUIREMENTS
Education and Experience:
Applicants must be at least 18 years of age and possess a high school diploma or high school diploma equivalency certificate.  No experience required.
License and Certification:
Possession of a valid Class C California Driver License by date of appointment.
Possession of a valid Biddle Physical Ability Certificate from Victor Valley College, Mt. San Antonio, Rio Hondo, Santa Ana College or any other site that is certified to offer the Biddle Physical Agility Test.  Biddle Physical Ability Certificates are acceptable for a one (1) year period from the date of issuance.
NOTE:  THE OCFA DOES NOT ACCEPT THE CPAT PHYSICAL EXAMINATION
Applicants MUST provide a PDF copy of your valid Biddle Certificate with your online application.
ADDITIONAL ATTACHMENTS
In addition to the Biddle Certificate, please DO NOT attach any other additional documents except for the documents listed below (these are not required but may be attached if the applicant possesses).
EMT Certificate
Paramedic License
California State Fire Marshal Firefighter I Certificate
Basic Fire Academy Certificate
For all attachments please use PDF or WORD format.
If an applicant's name is placed on the Eligible List, the applicant will have an opportunity in the future to submit a full resume packet with additional attachments (letter of recommendation, additional certificates, college degree, transcripts, etc.) at that time.
Additional information regarding the recruitment process will be available on the recruitment bulletin that is released on Tuesday, September 6, 2016.
MINIMUM QUALIFICATIONS
APPLICATIONS MAY BE OBTAINED AND FILED ONLINE AT:
http://www.ocfa.org
OR
1 Fire Authority Road,
Irvine, CA 92602 EXAM #2016-01
FIREFIGHTER TRAINEE
DS