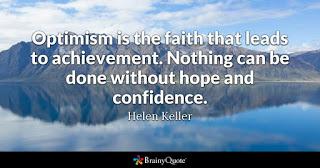 It was New Year's Eve. We expected a quiet evening in, just the two of us, but the best things can happen on the spur of the moment, so on our daughter's suggestion, we walked round the corner to her house.
My husband and I, with our daughter and son-in-law-to-be settled into their cosy front room for a late evening game of Monopoly before the arrival of the year 2020. We were all full of optimism as we set out the board, nominated my husband as banker and anticipated our individual winning strategies. We had great fun, sprawled on the floor, asking each other to move our counters when they were out of reach. I always end up straggling behind everyone else, regardless of what properties I buy, or not. First I needed to land on something but my trips round the board took me to Chance, Community Chess, Visiting Jail then on two occasions I was sent to Jail. The others were negotiating the purchase of houses before I'd completed my first (my only) set of matching properties. None of that mattered. I was loving the family time and enjoying the carefree banter between us. Upstairs, three infants continued to sleep soundly, undisturbed by our laughter or the New Year fireworks. We took a break from play to welcome 2020, hug each other and start our midnight feast with some delicious pizza. I discovered that I was fixed to the floor. Hips, knees and lower back had given up, despite the restless legs that had kept me wriggling for two hours. The others very kindly brought me food and drink, to save me the trouble of getting up properly. It was the best New Year's Eve, just a simple evening with the warmth of family.
We wandered home around two a.m. both of us remarking on how unusually quiet the neighbourhood seemed for New Year's Eve and reminiscing on past times in the local pub, too loud for conversation, too busy at the bar and too full for comfort.
I am optimistic for the year ahead and for the plans of others in my family. I should add that I'm not generally known for optimism, so let's see.  
My own poem,
  I'm greeting New Year with a smile    As optimism flows
   For hopes and wishes to come true,
   I'd like more highs than lows.
 I want a change of scenery,    Uninterrupted view
   Of the river and countryside
   And variable hue.
 A welcome change of circumstance    Is one thing I desire.
   I'd like to re-locate myself
  This year, can I retire?
 Without work place ties to bind me    My writing spirit's free.
   It's what I really want to do,
   This optimistic me.
 So let me loose with fountain pen    To tell a tale or two,
   And I'll be fulfilled and happy,
   "To thine own self be true."
 PMW 2020     A Happy New Year to everyone. Thanks for reading, Pam x
Email This
BlogThis!
Share to Twitter
Share to Facebook
Reactions: