Bay County (FL) is accepting apps for OPS PARAMEDIC Until November 28, 2016. Salary $12.00 – $16.00. hourly   For details about this career and over 3,500 other fire departments looking to hire firefighters Join FireCareers.com today…  Fill out your PROFILE and get access to thousands of career firefighter recruitment's across the Country.  FREE 7 Day Pass

---
---

 Bay County (FL)

is accepting applications for:
OPS PARAMEDIC
---
---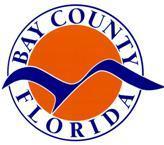 BAY COUNTY
invites applications for the position of:
OPS Paramedic
Bay County is an Equal Opportunity Employer and does not discriminate because of race, color, religion, sex, age, citizenship, marital status, disability or national origin.
SALARY:
Hourly
$12.00 – $16.00

CLOSING DATE: 11/28/16 05:00 PM

NATURE OF WORK:

RE-ADVERTISEMENT-PREVIOUS APPLICANTS NEED NOT RE-APPLY

NOTE: An OPS Paramedic is a charge medic on a truck and provides advanced life support as part of their regular duties. They will work a varied schedule depending on their availability and make a static straight time or overtime wage depending on their assigned schedule. OPS Paramedics are not eligible for any benefits.

Operates as a charge Paramedic on an Emergency Medical Service ambulance on either a 12hr or a 24-hour shift on an "as needed" basis to include but not limited to the following: Performs duties in accordance with established rules, procedures, policies and direction from the EMS Division Chief; or designees; performs paramedic functions at the direction and discretion of a Paramedic II, provides patient care and assists co-workers as needed; follows policies and procedures; may be assigned to oversee new EMS field employee orientation and training; exercises considerable independent, judgment, initiative and understanding in interpreting orders, rules and regulations for mitigating emergency situations.

ESSENTIAL FUNCTIONS AND RESPONSIBILITIES:
Person in this position may work on an "as needed" basis either a 12hr or 24 hr shifts.
Is familiar with the day to day operations of an Emergency Medical Service ambulance on 12 or 24-hour shift.
Performs the duties of an EMS Paramedic at the direction of the Paramedic II
Responds to requests for emergency and non-emergency assistance.
Provides pre-hospital medical care in stressful situations.
Effectively multi-tasks
Assists other EMS field crews as appropriate and per procedure.
Interprets maps and directories
Exhibits employee morale, team spirit and encourages a positive attitude toward the EMS Division, the County and the public.
Acts in coordination with Police, Fire, EMS and other agencies promoting a spirit of cooperation between agencies in all matters related to the EMS Division operations.
Viewed as a positive role model to other employees.
Ensures assigned field unit is stocked and maintained to State Bureau of EMS and division standards.
Reports maintenance issues involving EMS Division vehicles
Provides patient care and documentation against established standards and at the direction and discretion of a Paramedic II.
Assists in assuring system quality of care
May assist in conducting new employee division orientation.
Possesses skills in and provides land-based rescue and extrication; safely provides medical care to entrapped patients and guidance to other public safety agency personnel during rescue situations.
Possibility of assignment to a National Incident Management System position during multiple casualty incidents or major emergencies.
Interacts with law enforcement, fire departments, social services and various medical and nursing facilities staff in a positive manner.
Maintains EMS Division medication and controlled substance record-keeping and inventory of assigned units in accordance with division policies and procedures, and in accordance with rules and regulations of the Florida Board of Pharmacy and U.S. Drug Enforcement Administration; immediately reports discrepancies of controlled substances to the EMS Division Captain.
Recognizes and appropriately triages and treats medical and traumatic injuries, completes appropriate documentation.
Safely operates EMS vehicles.
Demonstrates knowledge and skills necessary to provide care appropriate to the age of the patients ranging from newborn to geriatric.
Performs other related duties as assigned.
MINIMUM QUALIFICATIONS:
Must maintain good interpersonal and communication skills to deal with public.
Must be able to speak, write, and comprehend English language.
Must be a high school graduate or equivalent.
Minimum of 1 year full-time EMS operational field experience as an EMT or equivalent.
Is required to possess a valid Florida Driver's license with driving record acceptable to the County Driving Policy and Risk Management Insurance Program.
A valid Florida Paramedic certificate (maintained throughout employment).
See Licenses and/or Certifications for more information.
Licenses and/or Certifications:
Evidence of an Emergency Vehicle Operator Course completion.
IS-100 (within 6 months of employment)
IS-200 (within 6 months of employment)
IS-700; IS-800.B
All required certifications must remain current and active.
KNOWLEDGE, ABILITIES AND SKILLS:
Ability to accurately obtain patient vital signs including pulse, respiration, and osculated blood pressure; ability to determine skin conditions and colors; ability to systematically perform a patient assessment (head to toe), which renders an accurate judgment of the patients overall condition.
Ability to insert intravenous catheter(s) into peripheral veins.  Ability to perform and interpret ECGs (including 12-lead), with knowledge of treatment modalities for potentially life threatening dysrhythmias.
Ability to perform advanced airway techniques including oral and nasal intubation.
Ability to communicate effectively, both orally and in writing.
1 year full-time EMS operational field experience as an EMT or acceptable equivalent.
Working knowledge of computer Windows systems and associated software such as Word, Excel and Outlook.
Working Conditions: 
Exposure to a wide range of communicable diseases.
Working in a wide range of environments and hazardous conditions.
Contact with patients under a wide variety of circumstances.
Subject to varying and unpredictable situations.
Mitigates emergency or crisis situations.
Subject to many interruptions.
Subject to irregular hours.
Frequent pressure due to multiple tasks, radio calls and inquires.
Requires judgment/action which could result in the death of a patient.
Requires ability to multi-task.
Subject to recall during declared or undeclared major emergencies pursuant to F.S. 252.
Risk/Safety Conditions: 
This position requires some exposure or risk to physical health and/or physical safety (e.g., exposure to environmentally hazardous material, heavy equipment, etc.).
This position may require the use of Personal Protective Equipment (PPE) and may include completing and successfully passing medical evaluations.
Essential Physical Activities: 
Stooping, sitting, crouching, walking, pulling, lifting, grasping, hearing, seeing up close, seeing far away, kneeling, reaching, pulling, talking, standing, finger movement, repetitive motions, depth perception.
Ability to lift and carry patients weighing in excess of 250 pounds, with assistance, without causing harm or aggravating injuries to the patient or themselves.
Frequent lifting of people and equipment of 100 pounds; extensive, or considerable standing/walking; lifts, positions, pushes and/or transfers patients; lifts supplies/equipment; manual dexterity and mobility; intermittent exertion when performing treatments.  The noise level in the work environment is usually loud.
VETERANS' PREFERENCE IN FILLING THIS POSITION WILL BE AFFORDED TO ALL INDIVIDUAL APPLICANTS WHO ARE ELIGIBLE AND APPLY. BAY COUNTY WILL MAKE EVERY REASONABLE EFFORT TO HIRE APPLICANTS WITH DISABILITIES WHO ARE CAPABLE OF PERFORMING THE ESSENTIAL FUNCTIONS OF THE JOB, IN COMPLIANCE WITH THE AMERICANS WITH DISABILITIES ACT.BAY COUNTY IS AN EQUAL OPPORTUNITY EMPLOYER.BAY COUNTY IS A DRUG-FREE WORKPLACE AND REQUIRES TESTING FOR DRUGS AS A CONDITION OF EMPLOYMENT.
APPLICATIONS MAY BE FILED ONLINE AT:
http://www.co.bay.fl.us/hr.phpOUR OFFICE IS LOCATED AT:
Human Resources Department
840 W. 11th Street
Panama City, FL 32401
850-248-8201


[email protected]

An Equal Opportunity Employer Job #1512;1514;1508
OPS PARAMEDIC
MW
OPS Paramedic Supplemental Questionnaire
* 1. Do you have the minimum of (1) one year full time EMS Operational Field experience?
Yes   
No

* 2. Do you have a valid Florida EMT Certificate?
Yes   
No

* 3. Do you have a valid Florida Paramedic Certificate?
Yes   
No

* 4. Do you have Evidence of an Emergency Vehicle Operator Course completion (certificate)?
Yes   
No

* Required Question