I recently purchased the OPI Couture de Minnie Runway Minnies. (What a name!) I have been loving the textured polish trend so I immediately knew I had to try the Magazine Cover Mouse shade!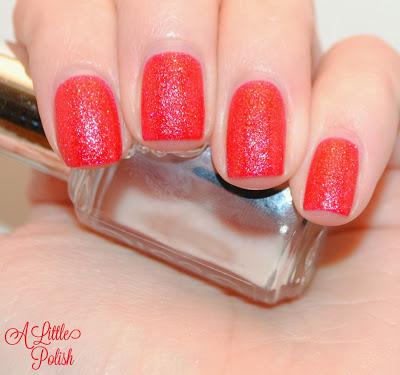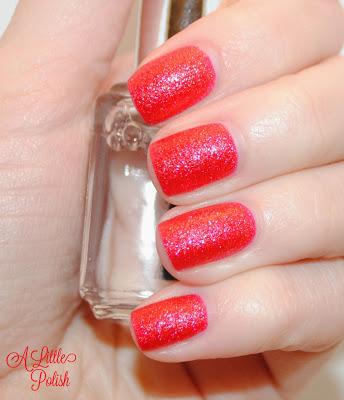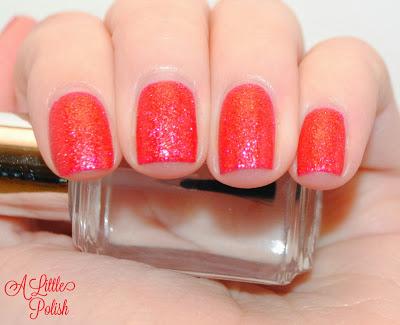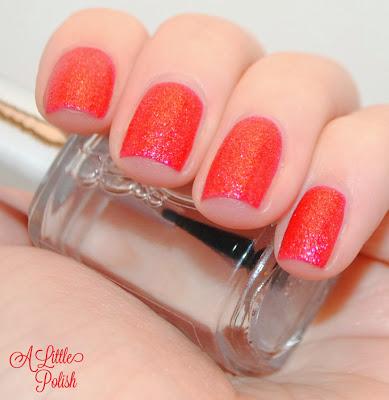 I'm wearing two coats of Magazine Cover Mouse over OPI Nail Envy. It's pretty much just a gorgeous red texture with hints of pink and gold. I am sure this would also look lovely with a topcoat.
Short and sweet post, hope you all had a great Friday!
P.S. I can't believe that it is already November!