Over the Christmas holiday I purchased a handful of polishes off of one of my friends, including OPI Los Cabos Coral.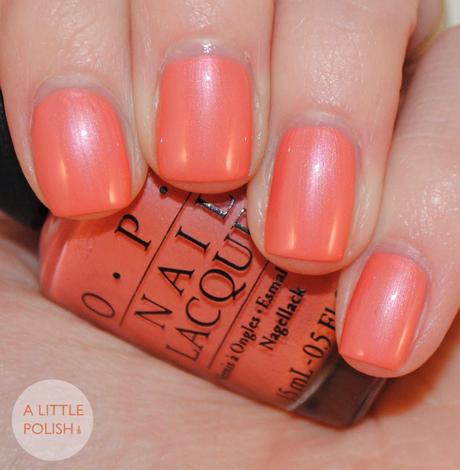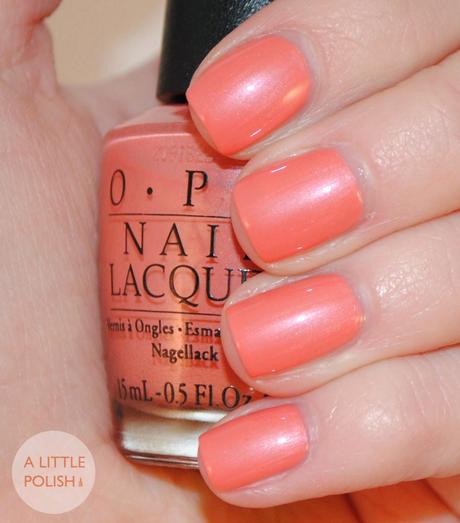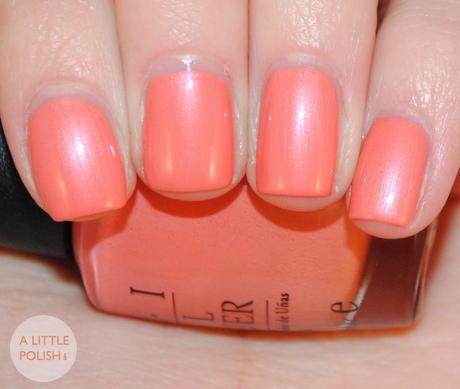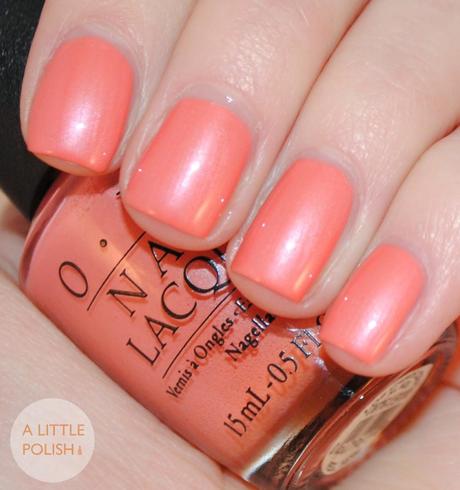 I am wearing two coats of Los Cabos Coral with topcoat. It is a lovely pinkish coral shade with a shimmer. This is a pretty shade that I think would look good for both the spring and autumn seasons; and is also a nice shade for work if you can't wear anything too unusual. I believe that this shade came out in 2006 as part of the Mexico Collection. This polish isn't available anymore, but if you like it, keep an eye out for it on ebay, storenvy and blogsales! (I got this one from my friend on Storenvy)
Do you own any of the older OPI shades from the Mexico Collection? Which ones?