Happy Friday! I took a vacation day from work so it's an extra happy Friday for me! LOL. I have a bunch of OPI swatches that I haven't posted so today I'll be sharing Casino Royale.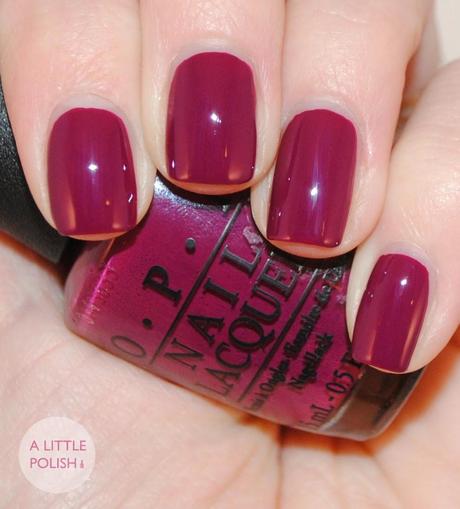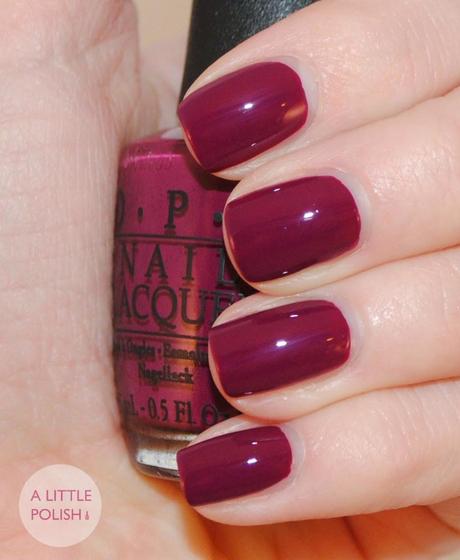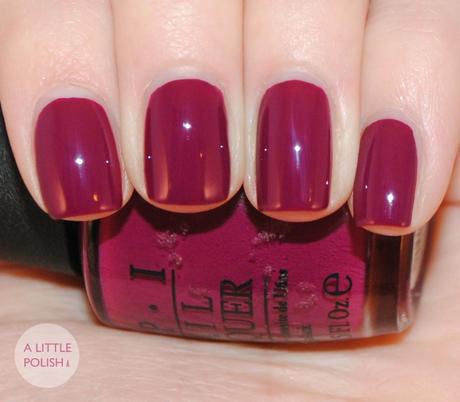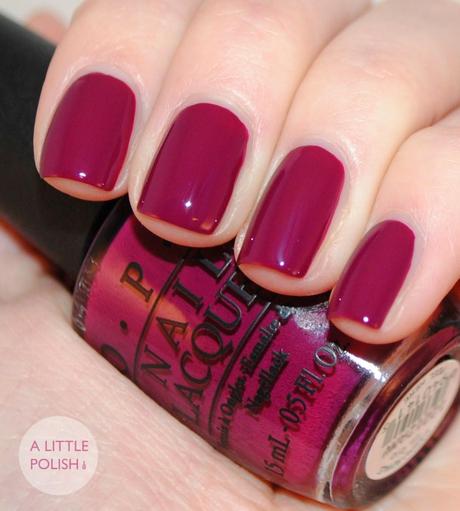 I am wearing two coats of Casino Royale in these pictures, the application and formula was of course flawless. It is really a gorgeous berry polish and I feel like although it's "darker", it is a shade that could be worn year round.
Short and sweet today; I hope you all have a great weekend!