Opera can now Sync your passwords across computers
The latest version of Opera's desktop version can now sync your login details you have signed up to make them available on any Opera browser you choose to sign in to. This was one missing feature Opera lacked as compared to its competition.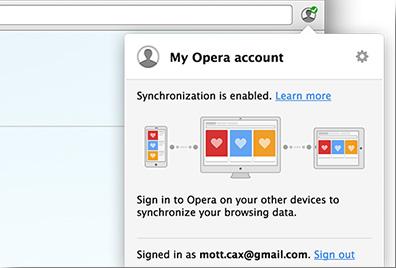 Firefox and Chrome both can sync bookmarks, history, active tabs, browser settings and login credentials from quite a long time. Each have their own unique way to do it, Chrome does it via your logged in Google/Gmail account and Firefox lets you sign up to Firefox Sync to sync the same data. There are a lot more visually appealing changes to the new version of Opera, if you are an Opera user you should update your browser immediately and if you aren't one you should give Opera a try. It not only is now on par with other browsers but also has its own unique touch to handling websites. Opera is well known for its data compression which makes it consume less data and load websites faster than other competitive browsers.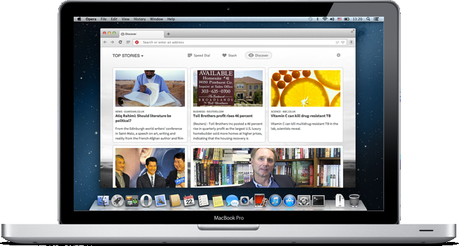 Opera is also testing its newly acquired VPN service called SurfEasy, its not a very seamless integration but it lets you connect to it when you start a new private tab.
Download the latest version of Opera for Windows, Mac and Linux to check all the new features.