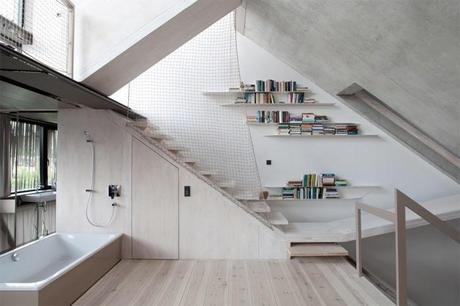 "A house that is all about space and light", this is how the architects from XTH-Berlin described this family home, part of a new development that faces the Berlin Wall Memorial plane. Due to the reduced available surface (118 sqm for both the house and the garden), the architects had to develop in height, dedicating each floor to a different family activity.The complex spatial structure is counterbalanced by the limited palette of materials used that includes: concrete for the solids, plaster for the firewalls, glued-laminated spruce for the vertical elements and  pine planks for the floors. The overall effect is very contemporary, with a clear industrial declination underlined by the steel railings and the fringe to filter views and light.
| Architects  XTH-Berlin | Photography: Anja Büchner |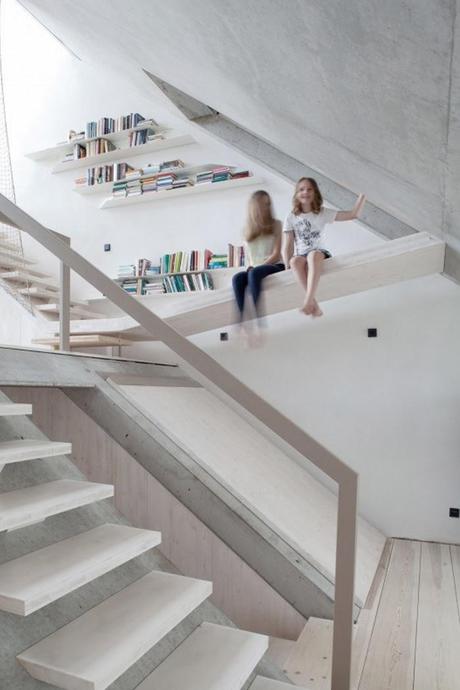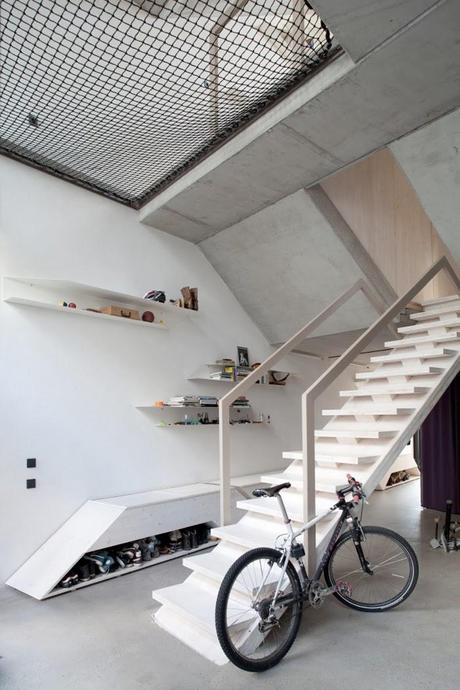 Please, visit archdaily to see more.