It's that happy time of year again: this weekend, all kinds of London buildings are open to the public and free. With over 800 to choose from, the Open House London guide can hover between exciting and overwhelming. Here are some favourites of mine from previous visits, all open this year without pre-booking. 
Central London
City of London

The civic heart of the City, the Guildhall, is open 

both days

 including its Art Gallery and (

Saturday only

) its 

library

.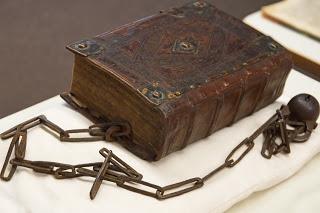 Relocated from Deptford,
 Trinity House
 is now on Tower Hill. Responsible for all Britain's lighthouses, its lavish interior has plenty of nautical elements (
open Saturday
).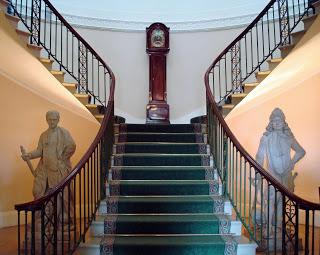 The Livery Halls hold a great deal of the City's history, as well as that of the trades they represent. Among those you can see are the
 original home of copyright enforcement, 
Stationers' Hall
 with its charming, 'hidden' garden (
open Sunday
); or 
Drapers' Hall
, built on the site of Thomas Cromwell's mansion after his execution in the 1540s. It has been rebuilt since, after the Great Fire and more recently in 1772; the opulent interiors are largely Victorian - and lit by elaborate chandeliers. (
Open Sunday
.)  The Thames-side location of Vintners' Hall (open Saturday) reminds us of its history at the heart of London's wine trade.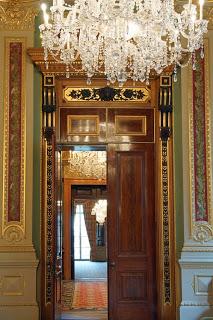 The Gherkin
is enormously popular - expect very long queues and a very short time at the top. Since it's open from 8am
both days
, you can try to fit it in first and still have a full day elsewhere - but everyone else has the same idea, so queues form early. Alternative towers include
St Botolph Aldgate
- no views but plenty of bells,
open both days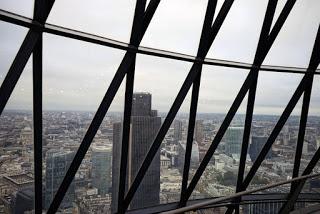 For more domestic architecture, try 
Billingsgate Roman House and Baths
 (
open both days
).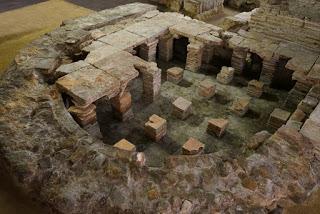 Westminster
Our highest court, the
UK Supreme Court
, is generally open to the public but offers much more access
this weekend
.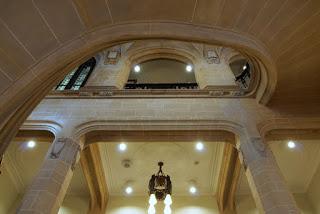 Probably Westminster's star attraction, the Foreign and Commonwealth Office attracts a queue - but offers much more reward for your patience than the Gherkin. (Open both days.)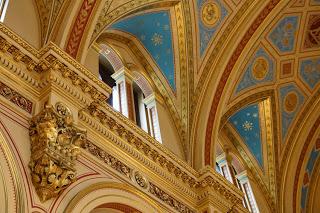 Smaller, but also stunning, is the recently-restored Middlesex Hospital Chapel, now renamed Fitzrovia Chapel (open Sunday). And there's more extravagant Victoriana at Two Temple Place (also open Sunday).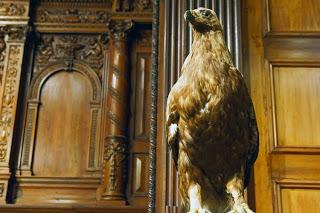 Tower Hamlets
Don't forget to enjoy the river view while you explore the museum of London's oldest police force, the Thames River Police (both days). And London's oldest surviving Ashkenazi synagogue, Sandys Row, is open on Sunday.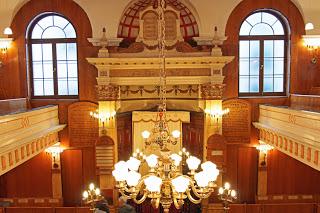 Now a working venue again, Wilton's Music Hall is a battered but beautiful survivor from the Victorian era. The former home to Champagne Charlie is open on Saturday.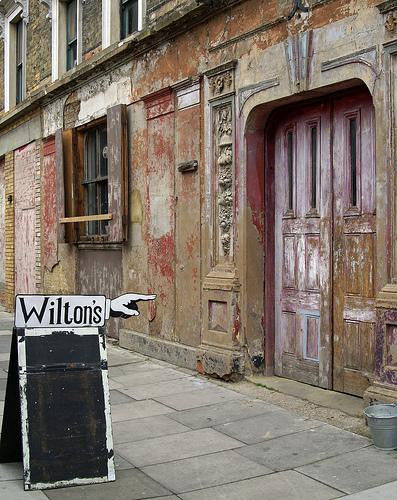 Further out, you can c
limb the '
practical folly
' at Chrisp Street Market (
both days
), and discover one of the Festival of Britain's less-known exhibits.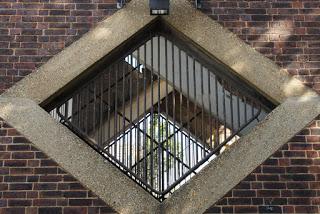 Other boroughs: 
Brent: 
Kilburn's 
Tin Tabernacle
'ship' offers a quirky experience on
both days
. 
Bromley: Well worth the likely queues is the extraordinary Crystal Palace Subway. (Open both days.)Camden: Modernist masterpiece, once home to Agatha Christie amongst others, the Isokon Building opens both days and offers the possibility of seeing inside the flats.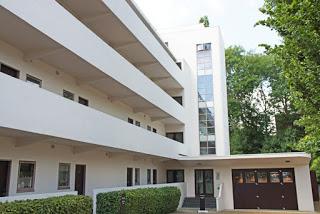 Greenwich: If you don't associate South East London with Jacobean mansions, use Sunday to discover Charlton House! Haringey: Markfield Beam Engine will be in steam both days. A marvelous piece of Victorian engineering and survivor of the Tottenham sewage works.  Islington: A diamond of a hidden gem, W Plumb Family Butchers is a remarkable survival. (Open both days.)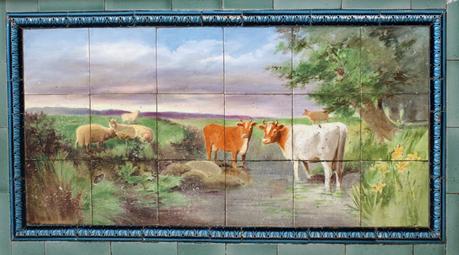 Lewisham: Contrast the intimate scale of Boone's Chapel (open both days) and its surrounding almshouses with the height of the Seager Distillery Tower (whose interest lies in its views over Deptford; open both days). 
Southwark
If you want to concentrate on a small area, Rotherhithe is an excellent choice. From the slightly macabre (the Old Mortuary, open both days) to the totally magical (Sands Film Studios, open both days), via an engineering wonder (the Thames Tunnel, explored at the Brunel Museum on both days), it crams a lot of variety into a small area.