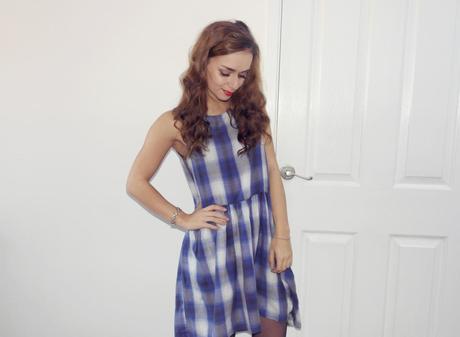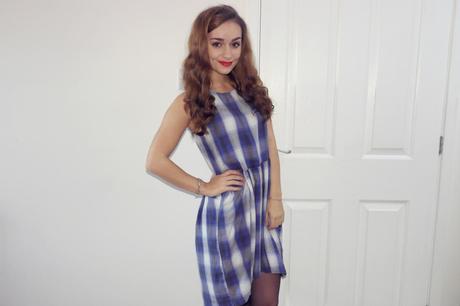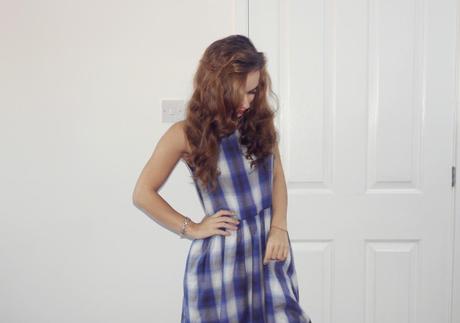 Another outfit, another smock dress. My collection doesn't end here either - they're all I seem to buy recently! I seen this Enzyme Smock in my local Topshop on their 'Last Chance to Buy' rail, swooned at it for five minutes and then walked away. Once I got home I immediately regretted not buying it and ran back to the store the next day whilst on my dinner break. Alas, it was still there & is now all mine! Blue is a color I don't seem to wear often so it's nice to bring some diversity to my wardrobe and check is such a timeless print. I love that the piece has an ever so slightly high-lo hem making it that little bit different. Or am I just making excuses for another smock purchase? Probably. I'm also happy to say that my hair here is 100% all mine - no extensions!

It can't be just me that's become obsessed with the whole smock thing? My collection will be like LLYMLRS' in no time if I keep on going the way I am! Let me know your thoughts on this dress and if it's something you'd wear. Are you a fan of check print?

Facebook 
 - 
Twitter
 - Instagram - 
Bloglovin
Take a look at my November Advertisers! Yummy Mummy, Cheeky Chica Hair & Beky Lou!