Hello everyone, hope you're well.
I don't feel like I have to explain why I've been posting a lot less on my blog lately, but I'm going to because I want to share!
OK, so the main reason is that I've got a new job and I'm very excited about it! I took about a week to prepare for my interview, which meant that I had a lot less free time, but it paid off . Like I mentioned, I also joined the gym so I've been going there about 3 times a week...again less time.
.....And finally, I've really re-kindled my love for reading (not on a Kindle by the way, that was just a bad choice of word). I've also really been enjoying watching YouTube book channels, reviews and hauls, and actually, 2 of my favourite YouTuber's of the moment are Kathy from Just Kiss My Frog and Ophelia Dagger, you should check them out too!!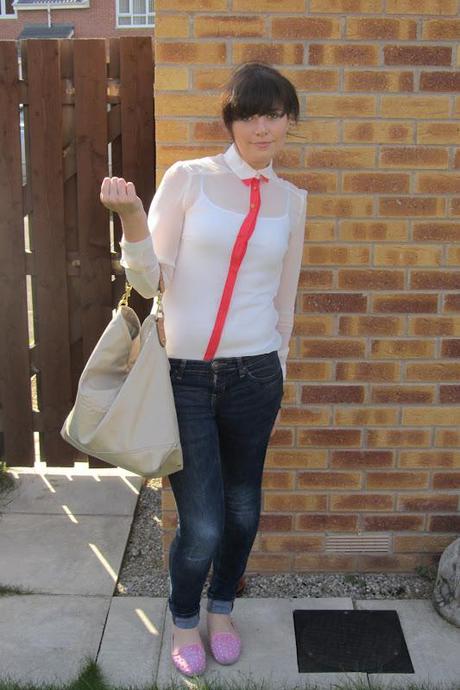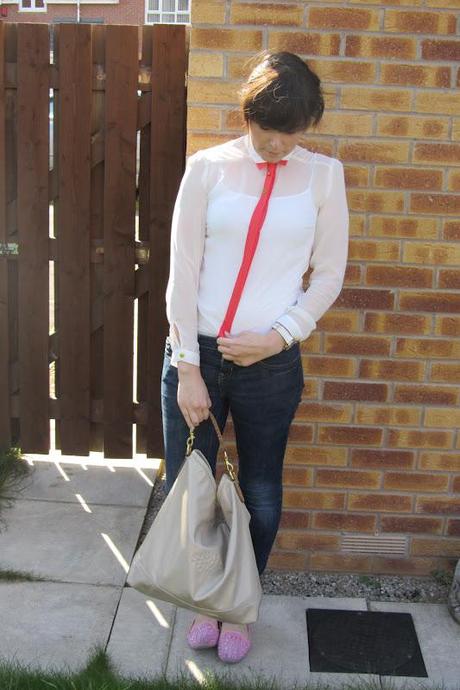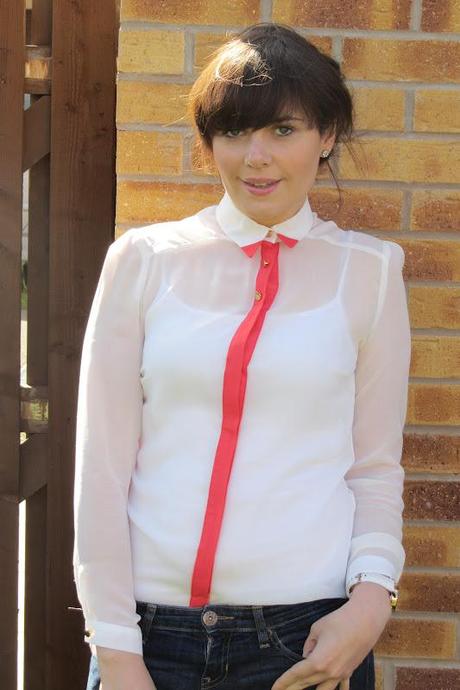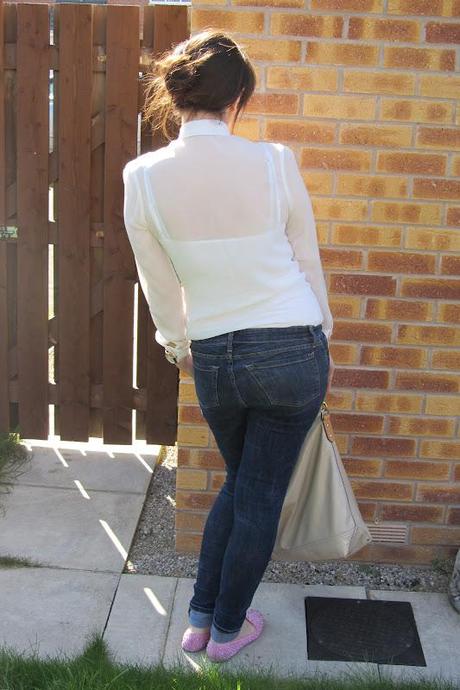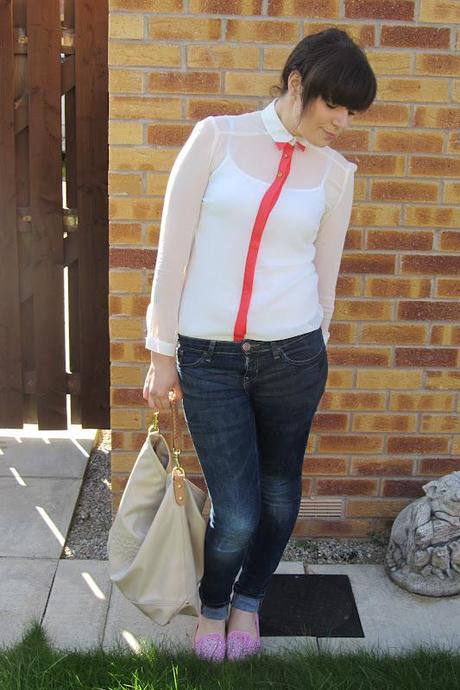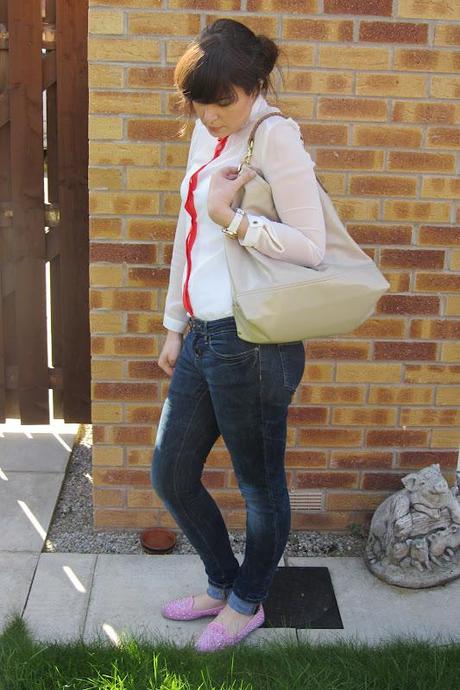 White shirt with pink trimming- Primark
Jeans- Gap
White Vest- Primark Shoes- Topshop Vectra4 Bag- Mulberry Effie Hobo
I bought this shirt ages ago, but didn't get round to wearing it until today. I really like the pop of color on what would normally be a plain white sheer blouse and I'm really loving the gold button detailing too. I can't remember how much this cost, but I bet it was £10 or less!!
I've also got a bit of a thing for turning up my jeans at the moment...not sure why, I just like it.
K x