Hello sunshine!!
I went to work today and it was miserable. It looked so dull that I put on a pair of black tights with my skirt........When I left the office it was 22 degrees and I was so hot in my winter attire that I couldn't wait to change in to something a bit more fit for the sun.
I got this dress from Primark a month or so ago and I have already done a post with it here!. I just thought I'd have a go styling it a little differently and this is what I came up with. Aren't layers a really good way to update an outfit??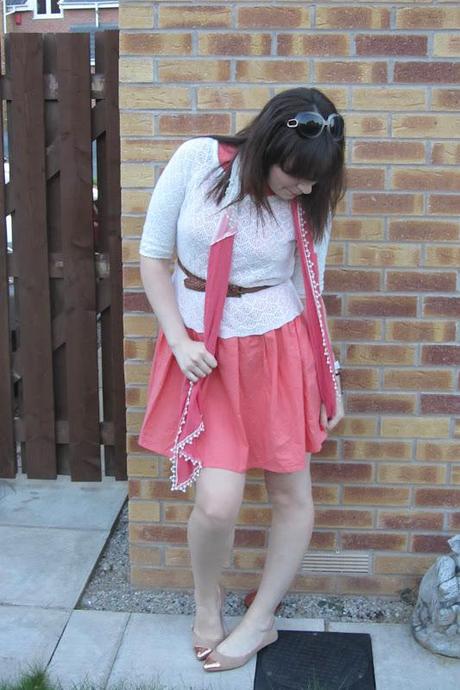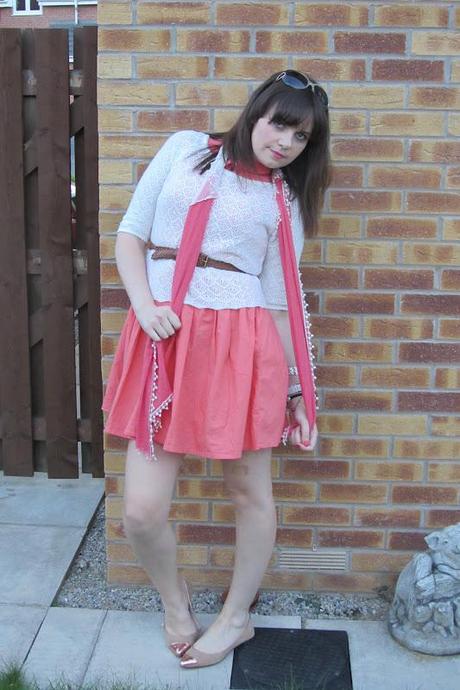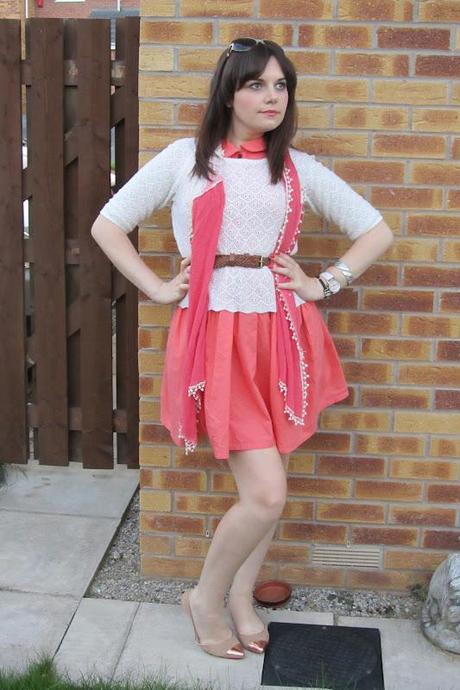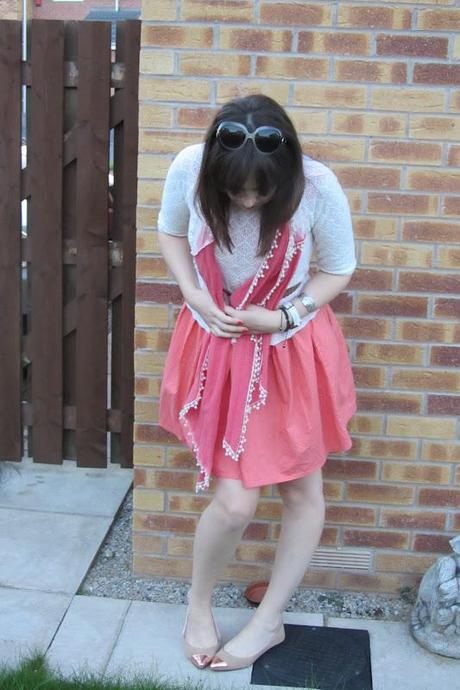 Coral dress- Primark Crochet jumper- H&M Shoes- Topshop Scarf- Primark Sunglasses- Primark
Oh and I'm really loving the new series of New Girl. I think that Zooey Deschanel is my new style crush. I completely love everything she wears, think I'll definitely be taking some style tips!!
K x