Keeping with the theme of 'shopping my closet', this is an outfit I put together yesterday.
I bought these trousers last year, from Next, when Kate and William got married and I wore them to the races on the day of the royal wedding. I love Palazzo pants, I mean what's unflattering about a high waisted, wide legged, super-long trouser .......... absolutely nothing.
The trousers are so slimming. They hit really high up the waist, right at the narrowest part, so they really help to nip you in, in fact they're just that perfect length where they can be worn with a bralet or cropped top/ shirt and you don't have to be a skinny waif to pull the look off...........Yeay for high waisted Palazzo pants!!!
This top, I'm a little ashamed to say, I hadn't worn until I put it on yesterday.........I've had it for over 4 years, Rich had to pull the tags out before he took the photos! I often loose things in my wardrobes and forget what I've got; this is another perfect example of the things you can find, that you forgot you even had, if you just have a good look through your things!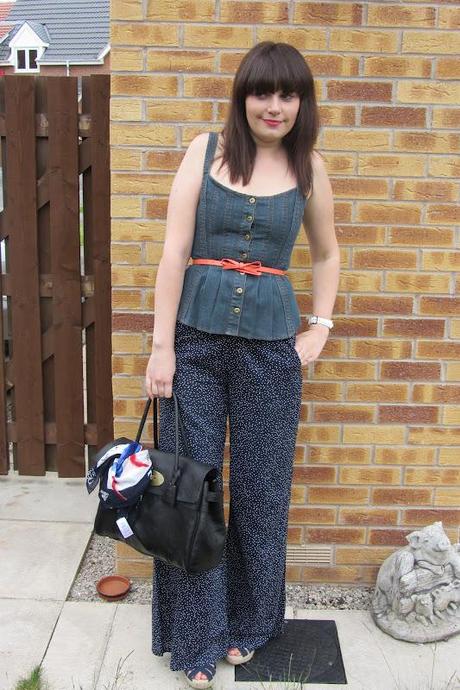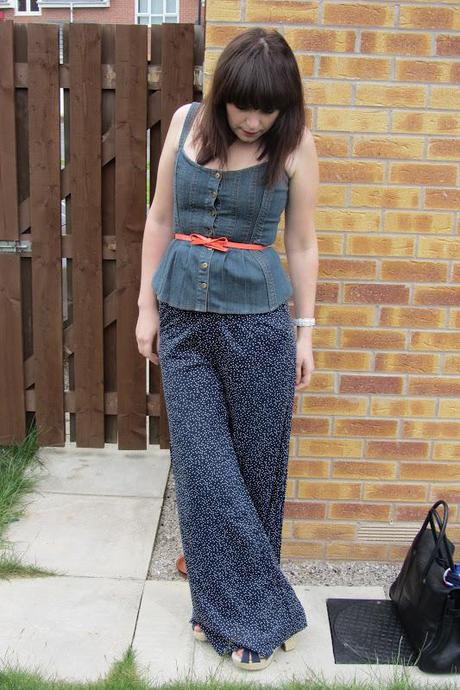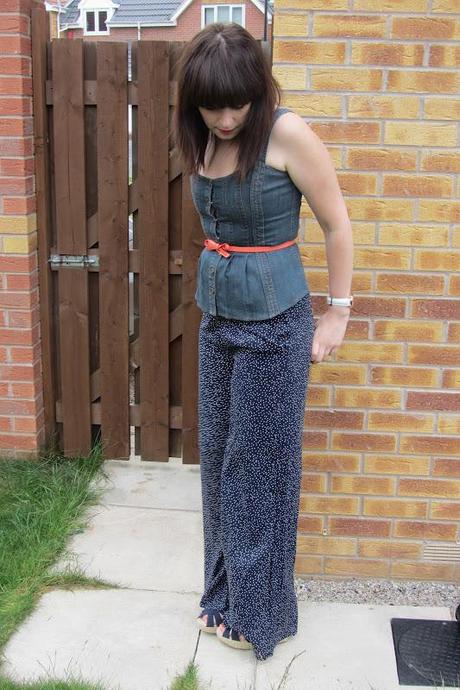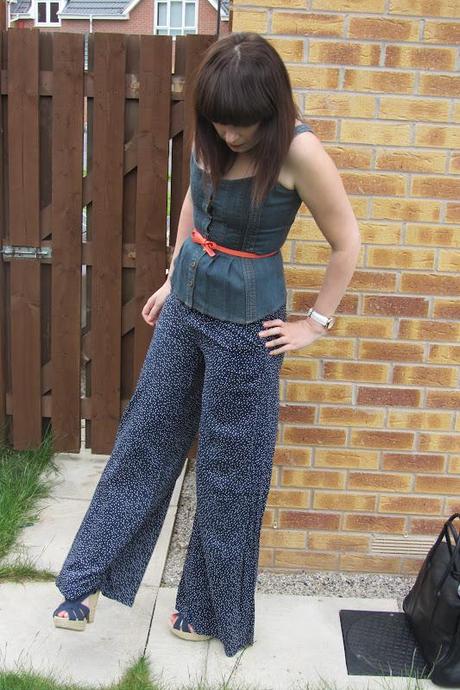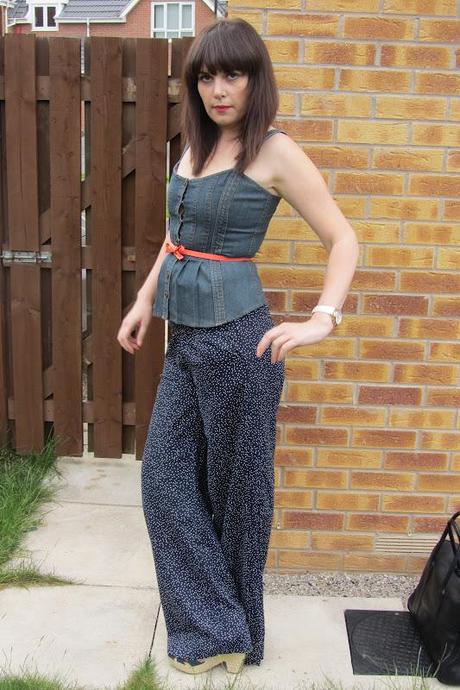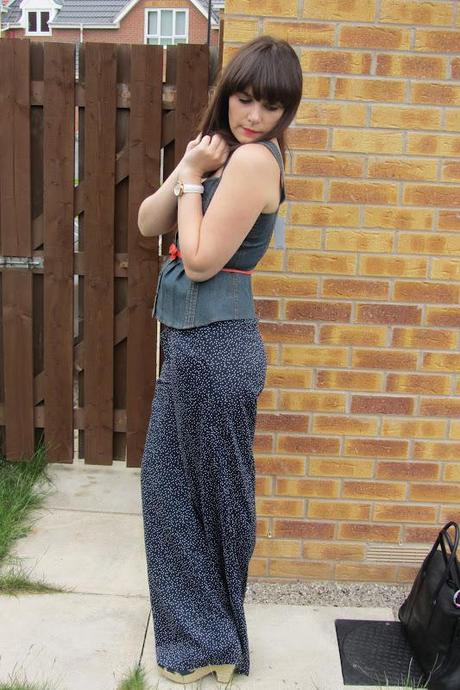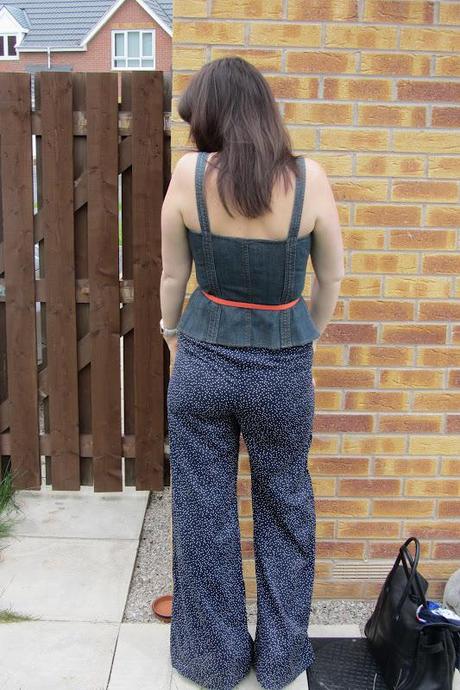 Denim button down corset top- Topshop Blue spotty Palazzo pants- Next Bow belt -H&M (taken from a jacket) Bag- Mulberry Bayswater Scarf on bag- Next official Olympic supporter scarf Watch- DKNY NY4526 Blue wedges- Dorothy Perkins
Can't wait to look in my wardrobe to see what else I can pull together, this is almost as fun as shopping for new clothes.....almost!
K x