At the same time that I picked up my anchor print dress from Monki, I picked up these babies too.
The most amazing thing about Monki is the price point. The quality is amazing and the prices are really cheap. I only paid £25 for these cropped trousers, can you even believe that?
Until I bought this pair of trousers, I didn't own a pair of wider legged, baggy, cropped trousers. I've got quite a few pairs of slim and skinny fit pairs, so without a doubt, I thought these would make a nice change.
They have an elasticated waist, which means I can wear them either on my hips or on my waist which is fab because that will allow for loads more ways for them to be styled!
When I was last in Zara I spotted this top, and loved it. Really it's just a basic tee type top, but it's the flower and bead detailing on the sleeves that make this a little bit more special. I paid £29.99 for this top, and I  know already that I'm going to get loads of wear out of it.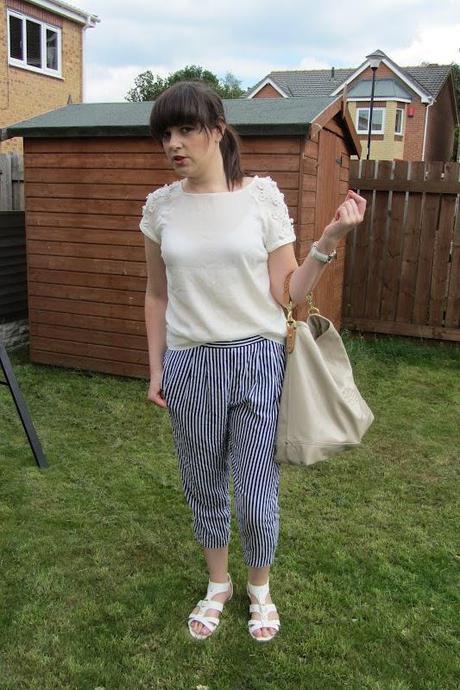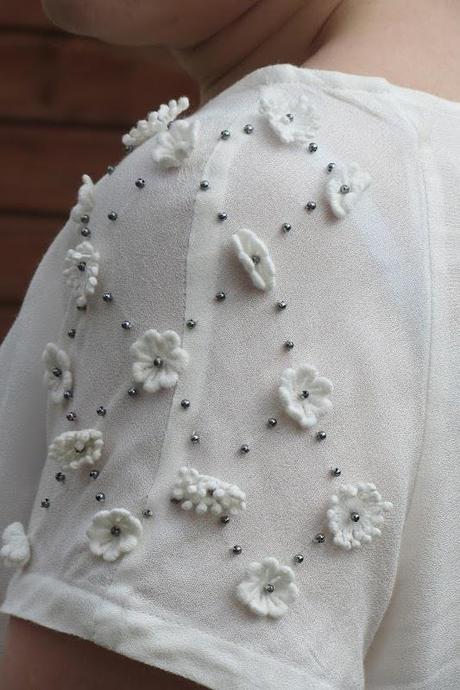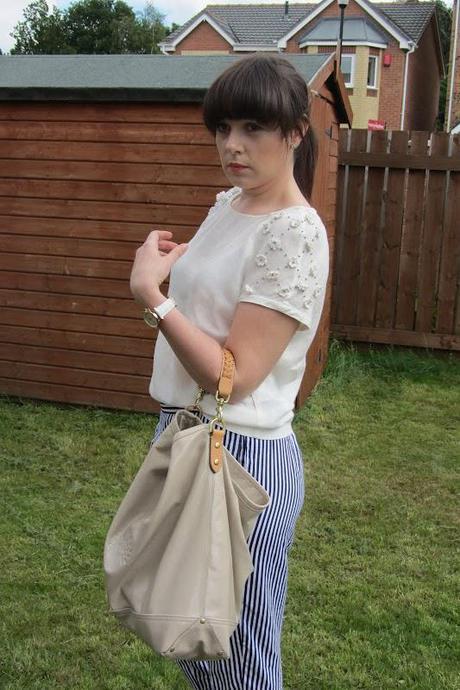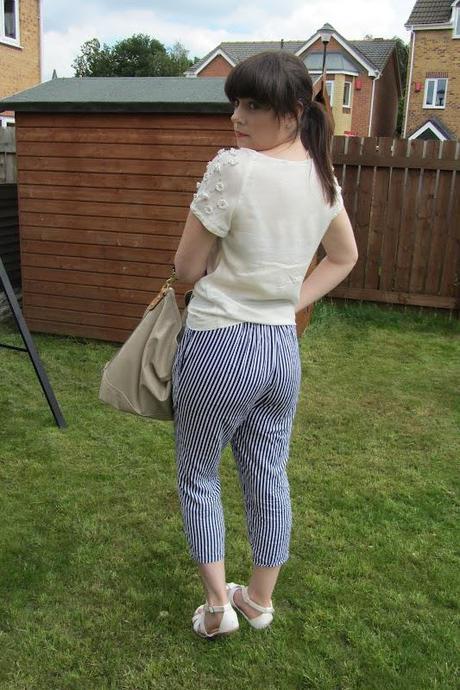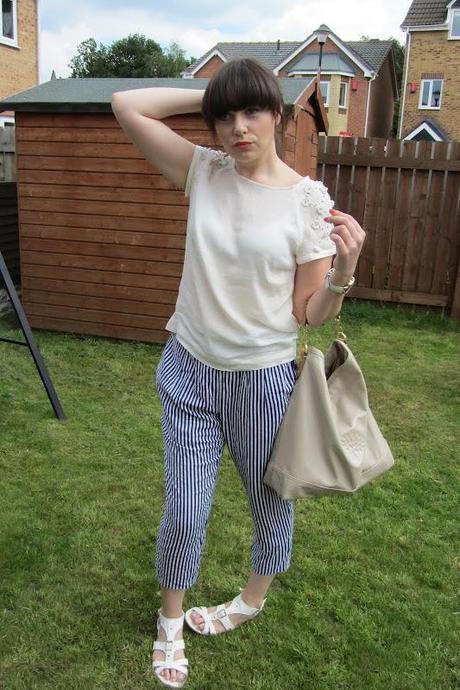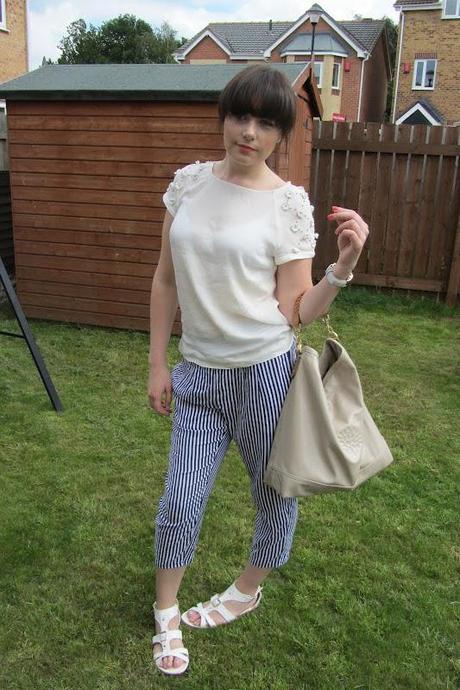 Blue striped cropped trousers- 'Monki Tally' buy here! Flower sleeve top-  Zara
buy here!
Sandals- Dorothy Perkins Bag- Mulberry Effie Hobo
In other news, the Olympic torch passed the end of my street yesterday and we went to see it. They put some real effort into the procession, and James even got a hi-5 from one of the police men on a motorbike..result! 
I'm feeling very patriotic this year and proud to be British.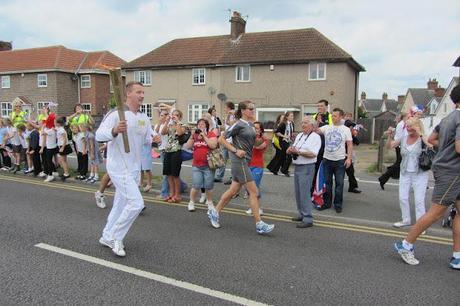 K x