I've had this jacket a while, but I've never gotten around to wearing it, until today.
If you're a regular reader of my blog, you may already realize that I'm a bit of a jacket fiend. I love a good blazer or jacket to finish off my outfits, they just seem to pull the whole look together..... they make my jeans and more casual outfits seem a bit more polished.
H&M tend to have a good selection of purse friendly blazers and the quality of them are really good. I picked this one up for between £20 and £30 (I'm not 100% sure of the price and it's no longer in stock, so I can't check)!
The overall color of the blazer is pink, but its weave has black, orange and cream running through it too. The edges of the blazer. at the front, are taped, giving it a tuxedo feel and because its cropped at the waist it's perfect for layering.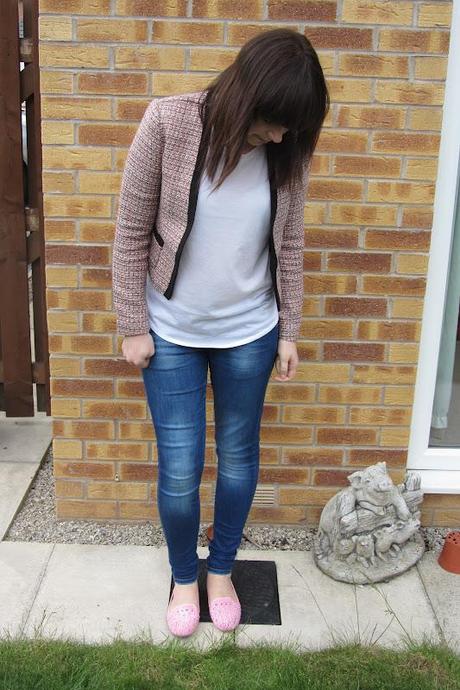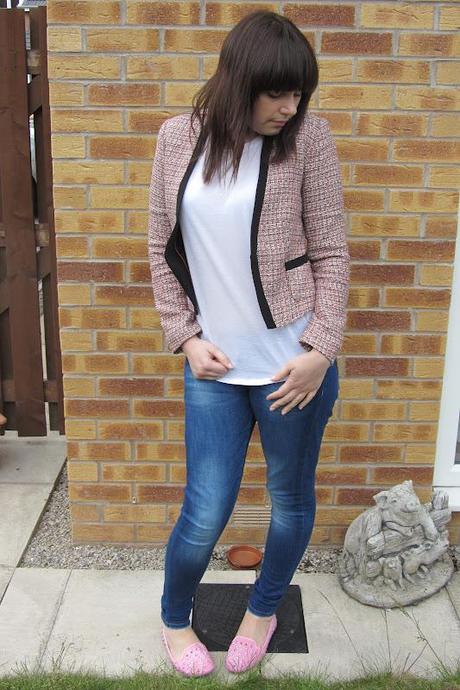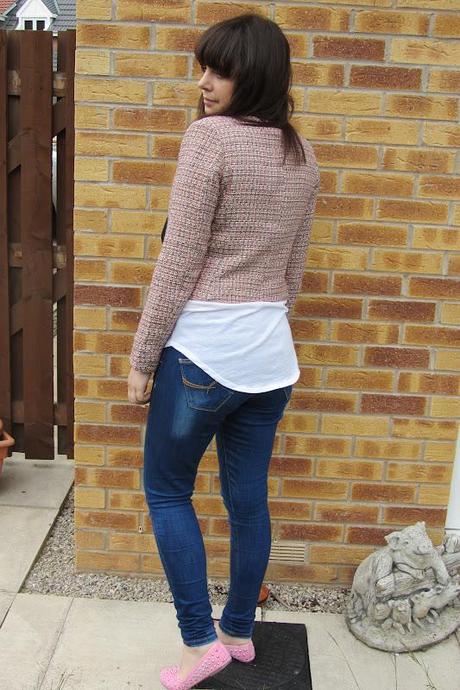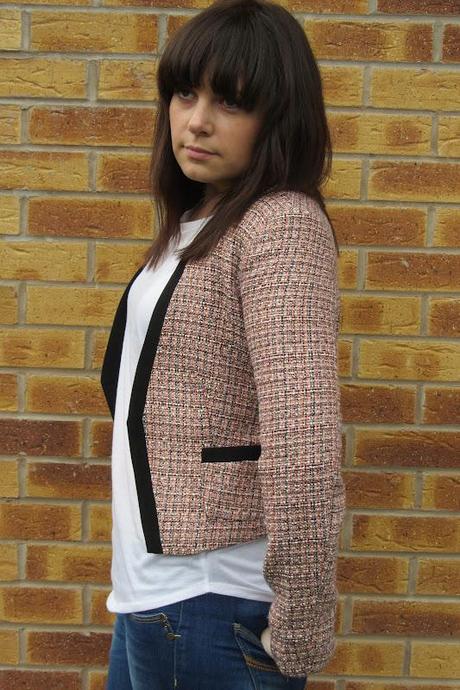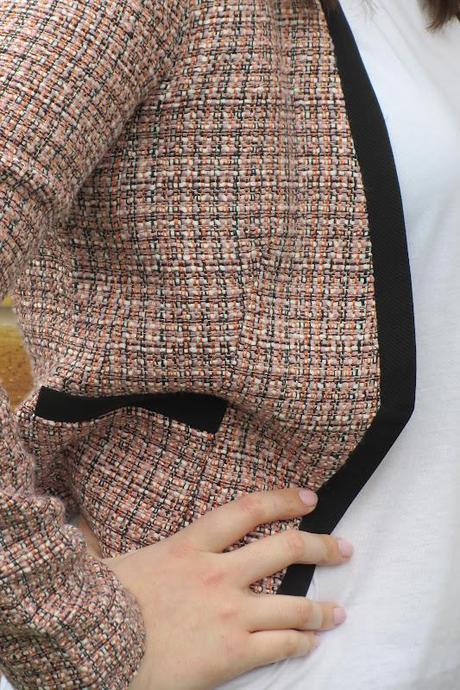 Blazer- H&M T-shirt- Topshop buy here! Jeans- Dorothy Perkins Shoes- Topshop
I find it really hard to pass up on a nice blazer/jacket when I see one. I think a tweed style one is a really good investment because they're a classic piece and can be worn form season to season.......and  for those of us who can't afford a Chanel piece in our wardrobes, these make quite a good compromise.....well I think so anyway.
Zara have some lovely jackets in at the moment, well worth a look at!
Hope you've been enjoying the Jubilee bank holiday as much as I have.
K x