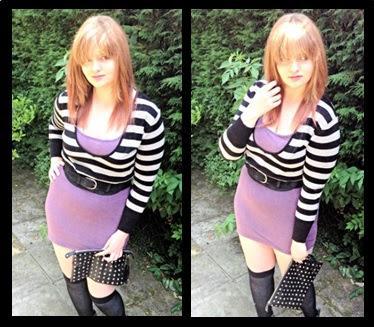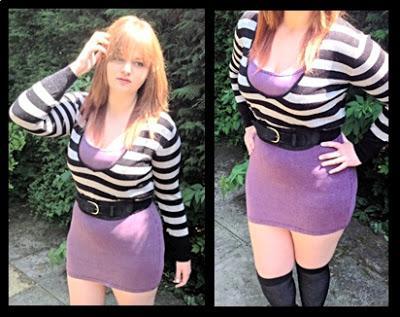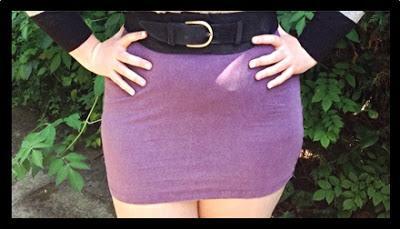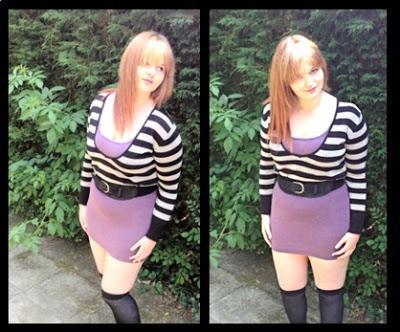 Purple dress and Belt -

New Look
Top -

M&S
Bag -

Primark
Socks -

bhs
I feel I should start by saying that the top i'm wearing was given to me about 5 years ago (don't know how it still fits!) It is actually longer in length but I have folded it under the belt. This is the sort of thing that could be worn with jeans without the belt to dress it down. 
This outfit is great if you are a pear shape or if you want to make your bum and hips look smaller because the detail on the top keeps the attention there. This could also work the other way if you are top heavy by putting the detail on the bottom and wearing something plain on top. 
Next week I am going away for a few days for training before I start my new job, the fact i'm going to have money again is rather exciting and I know I will go a bit crazy with the spending as I haven't had money to spend for the last few months. Oxford Street here I come!