This last week i've been all around Yorkshire with my mom and grandma... the original idea for the holiday was to see the sights and do some walking, when in actual fact all we did was shop! The main places we went to while away were Pickering, Scarborough and Whitby which had some lovely boutique and vintage shops, most of which were a little away from the main tourist areas.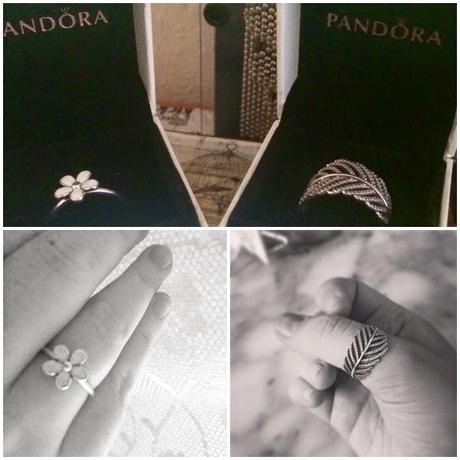 Pandora Rings
I've never actually bought anything from Pandora before, but I fell in love with these the minute I walked in the shop... They were the most expensive purchase of the week but are so worth it!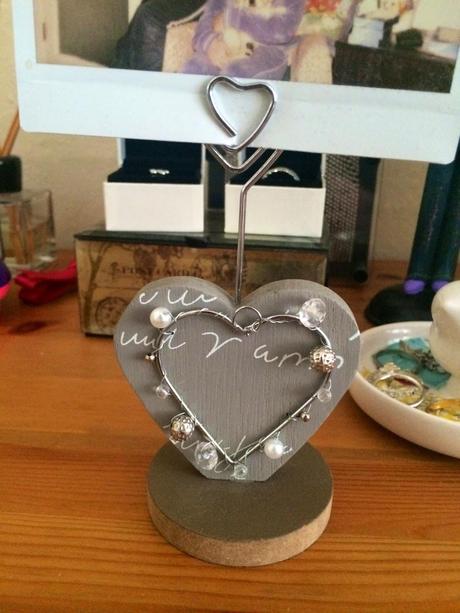 Picture Holder
I needed a picture holder for a long time to replace an old one that broke a while ago but have never been able to find oneI liked. This one I found in a small shop in Whitby just down from the Abbey. They also had the same one in light pink but I think the gray color fits in with the darker pink and red colours in my room.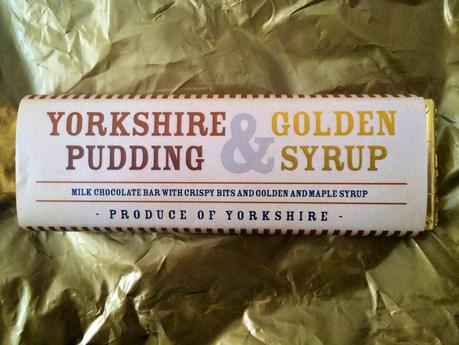 Chocolate 
While in Pickering we found a cake and chocolate shop who did all their baking in store, they design unique flavours and had some amazing cake decorating in there. I couldn't not buy this as it looked so amazing!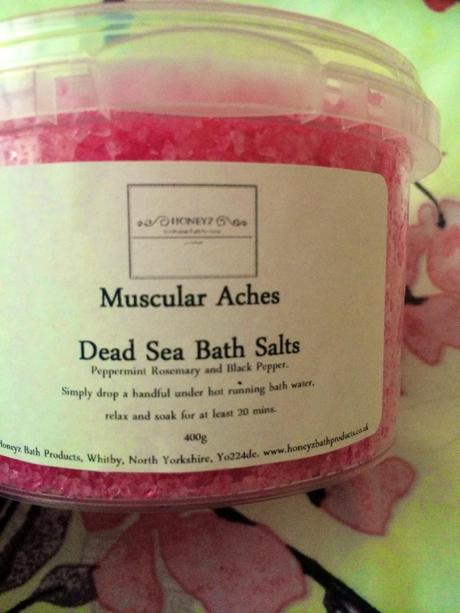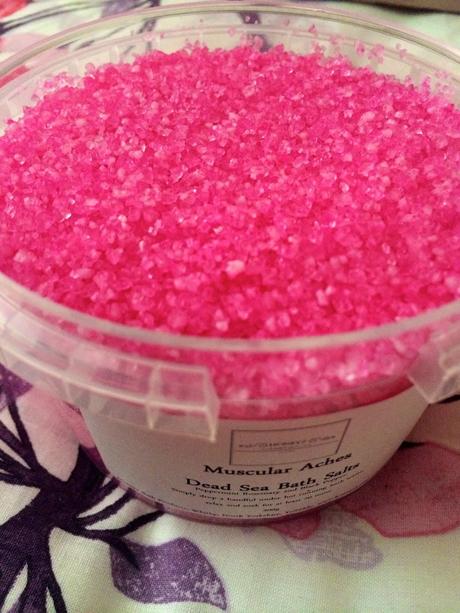 Bath Salts 
I bought these in Whitby, the products the shop sells are very similar to what you might find in places like Lush and The Body Shop, but they are about half the price! 
These bath salts are used as a relaxant and these particular ones are good for muscles, this one smells very strongly of mint which I quite like. These are perfect if you are like me and do a lot of sports or if you stand around for 9 hours a day at work as they really help to relax at the end of the day.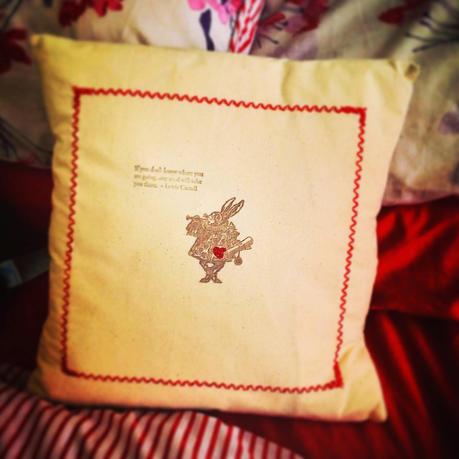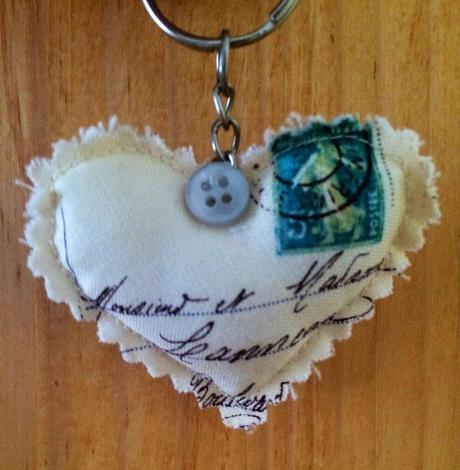 Cushion and Keyring
These were both bought from Rafferty's in Scarborough. The quote on the cushion says "If you don't know where you are going, any road will take you there - Lewis Carroll". I love the whole Alice in Wonderland theme this shop has going on, and the colours on the cushion matched my bedding perfectly. Both of there are hand made and are so beautiful, the keyring almost feels too nice to use as I don't want anything to happen to it!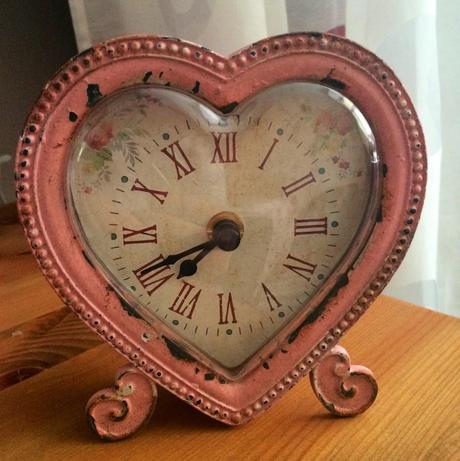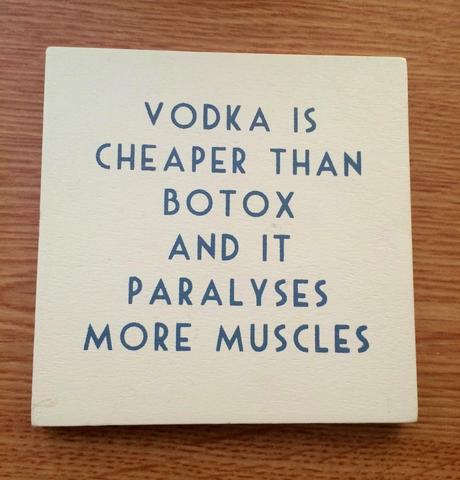 Clock and Slate Coaster
These were bought from a shop along the small high street in Pickering. I think I must have spent a good hour in the shop deciding on what to buy, there was so much choice and I wanted everything! The coaster I bought because it did make me laugh when I saw it (and I happen to have a bottle of vodka on it right now.) The clock fits in so perfectly with the rest of my room, my old digital clock is a bit knackered and I much prefer the look of this traditional clock. Its hard to see in the photo but there is some flower detail in the top corners of the clock which look so pretty.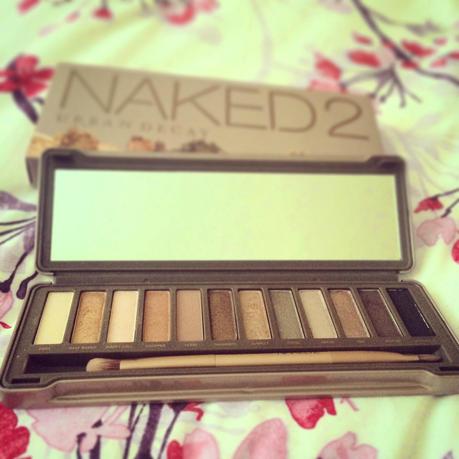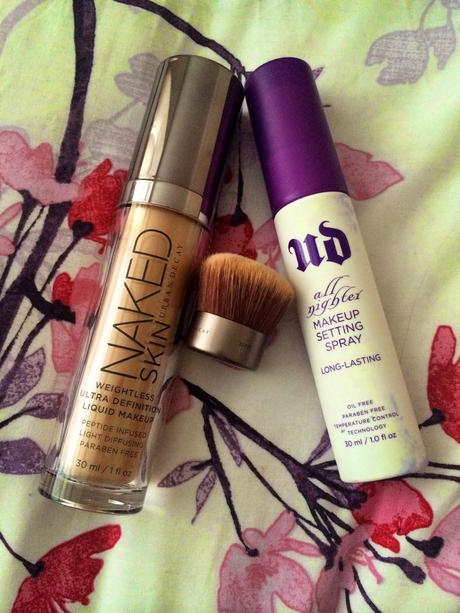 Makeup -

Urban Decay
These were all bought at Debenhams. I have really wanted one of the Naked pallets for ages, it was hard to chose between the Naked and the Naked 2 but I decided to go for the Naked 2 pallet as I preferred some of the lighter shades more as I find they suit me better than darker colours. It also came with some sample eye primers, and theres quite a bit in there so they should last a while. I also bought their Naked liquid foundation, there was an offer on at the time where if you buy the foundation you get a travel brush for the foundation as well as a setting spray for an extra £5. The foundation is amazing as its so light on the skin yet it gives fantastic coverage.