If you know me at all, you know that I am a coffee lover. Not to be mistaken with coffee snob.
I just really enjoy sipping on some hot coffee. I like drinking it by myself out on my back porch.
I like going to Starbucks with a friend to catch up over coffee. I even like it in a to-go cup in my car
on a busy morning. I just can't help but love my coffee. I'm pretty sure that if you cut me open (please don't, though) that you would find coffee running through my veins.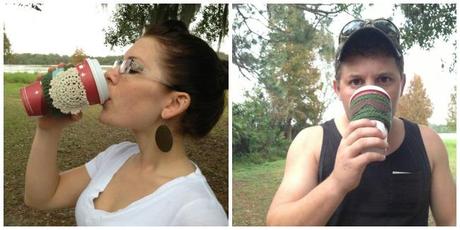 Sometimes holding a fresh cup of coffee just isn't much fun though.
I mean, unless you like a scorching hot cup in your hand ;)
That's where these beauties come in: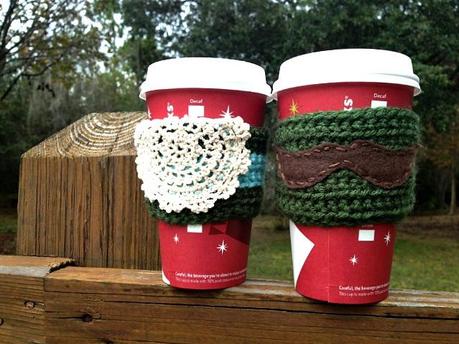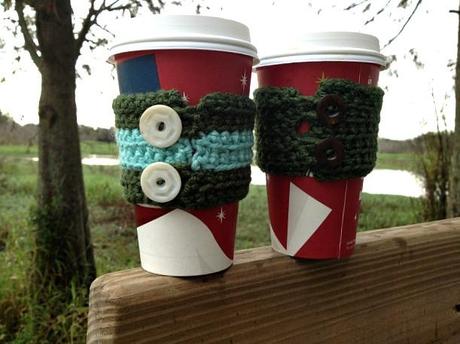 Can we talk about how cute these crochet coffee sleeves are?! Seriously obsessed with the button detail! And real talk: Adam had a lot of fun with his mustache sleeve :)
I think these would make perfect stocking stuffers, don't you? I mean who doesn't love coffee (or hot chocolate at least)?! You can snag your own sleeve over at Lovely Lemonade - one of my all time favorite Etsy shops! Sara, the owner, is one of the sweetest people (I have the pleasure of knowing her in real life) and the creativity that goes into her packaging is incredible! Confession: I'd order something from her shop just so I could get one of her cute packages in the mail!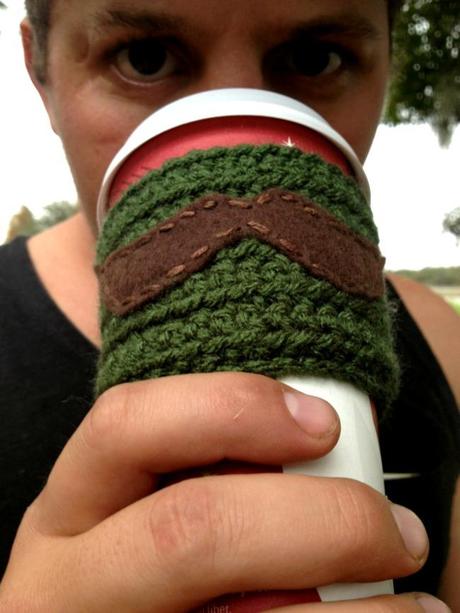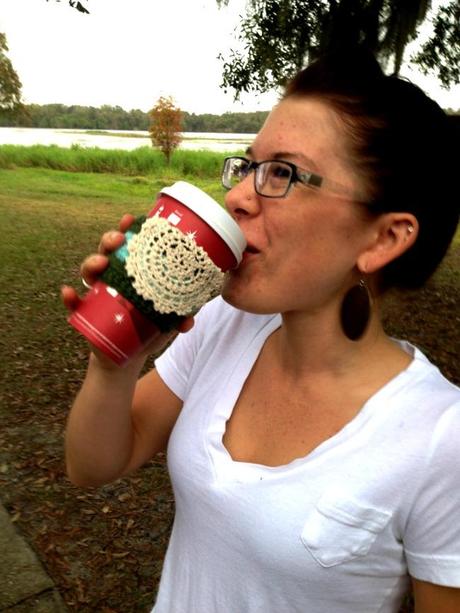 This last picture requires some explaining. The coffee that we got from Starbucks that day tasted AWFUL. I don't know if it was burnt or what, but throughout this whole photo shoot we were both trying so hard not to let any of the coffee get in our mouths. I obviously failed at this...ha! Hey, at least the coffee sleeves kept our hands from being burnt, right?!
What are you still doing here? Go get your shop on at Lovely Lemonade!
And while you're at it, you might as well swing by Sara's blog The Lovely Lemon...you won't be sorry!


lovelylittlethingsblog.com