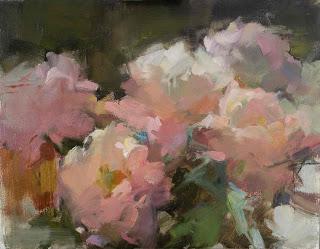 Color and Shape: 
Elements for Dynamic Paintings

Saturdays, July 11 - August 110 am - 1 pm PST

I'm very pleased to be teaching a 4 week, online workshop for the Winslow Art Center in July.
The workshop will take place on the Zoom platform.  I've been noodling with Zoom over the past week and I'm happy to tell you that it's not difficult to use.  
Workshoppers will not only be able to watch my demos but they'll also be able to converse with me and each other via video and text.   And none of us have to leave our home studios!   
If you'd like to find out more, check out the Winslow site.  I hope to see you online in July.Happy painting!