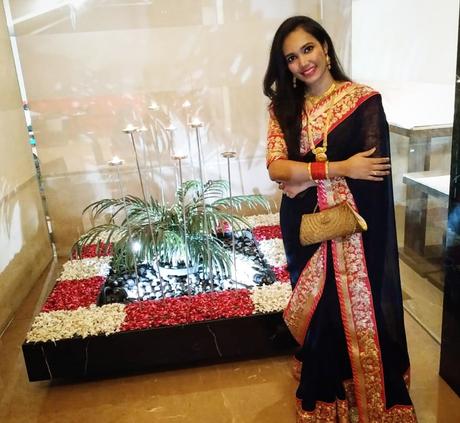 Indian weddings are incomplete without their traditional staple clothing- Saree. We may bring in an array of trends to amplify the style quotient, but a classic like Saree is here to stay, always! We see how it has also travelled overseas, and international designers are amazed by the sensuality and appeal of these six yards of brilliance.
In India, almost every woman has this cultural asset in their collection, and Indian girls wait to grow up and wear this beautiful attire.
If you have only a few sarees to yourself, wearing them everywhere, in the same manner, looks monotonous and dull. Pep up your style and try using different looks and variation to a saree with designs and styles available in the market, so that you can reuse the same saree, but your look and feel is entirely anew. Also, we can't afford to buy a unique banarasi saree for every new occasion, so trying out different looks with the same saree also doesn't cost you a hole in your pocket. They say creativity is fun.
Let's dive into some exciting styles that you can experiment with your Banarasi saree and reuse them differently.
1. Belt On a Saree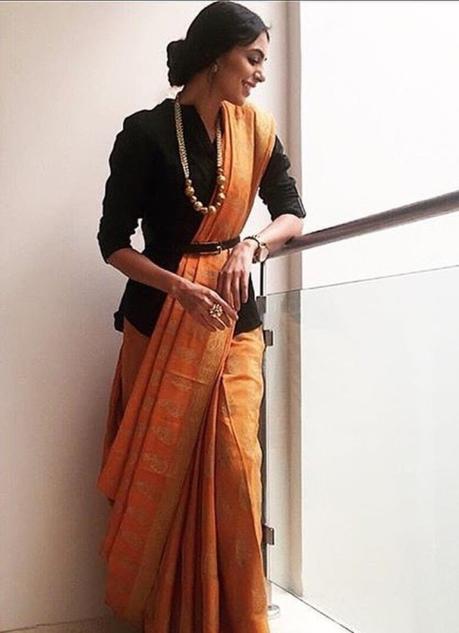 I love this look, and the way designers have incorporated belts into traditional setup, while it's something formal and masculine, it looks chic and desirable on a woman. Style your
Banarasi saree
with either a pleated pallu or a dupatta style pallu and belt it, to accentuate your look. It looks great with open curls or opens straight hair with a mid partition and smokey eyes.
2. Shirt blouse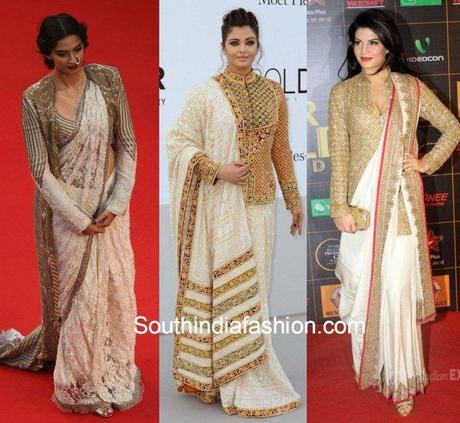 Yes, why not? You are styling your saree with a shirt, preferably stripes or plain shirt blouse with floral design saree, or floral shirt blouse with stripes or plain saree. It looks not only stylish and chic but also trendy. You can style it with a long beaded necklace and a messy or classic bun.
3. Jacket Blouse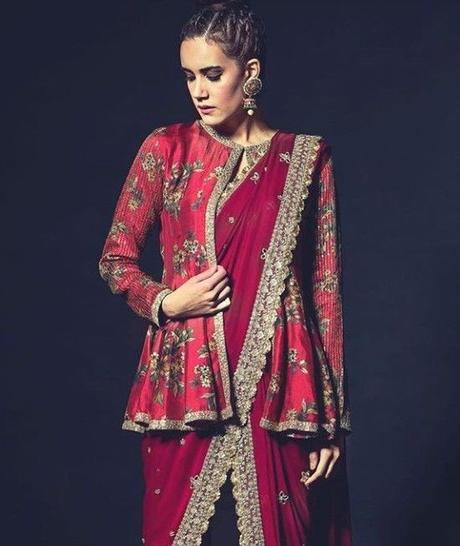 While we discuss on blouses and how they can change the banarasi saree game, let's add another styling, which is the Jacket. Jackets give a formal touch to your attire and peps up the style quotient. Straight back hair with a pearl necklace will look great on this look.
4. Dupatta on Saree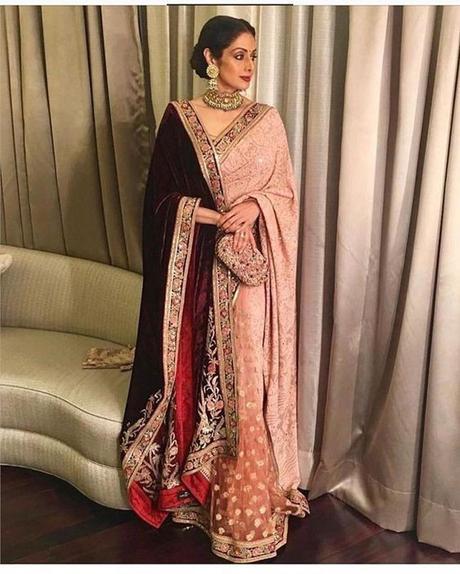 A silk dupatta draped on one side and adjusted with a Saree Belt will enhance your style and look, and take your Saree game to another level. This look not only looks royal but extravagantly elegant. Straight hair and minimal look will help accentuate the entire elegance.
While I'm a Saree lover and enjoy experimenting with my looks, I hope these styles and experimentation that I have learned over the years of wearing this elegant beauty, helps you in creating multiple looks and styles with one single saree. The essentials being the
accessories
which not only are a lovable asset but can also be used on any form of clothing to amp up the style game and make heads turn for you!