I know, it's not even Thanksgiving and I'm already talking about Christmas. I KNOW. I'm sorry. But I saw this online the other day and I had to share it because I love it so much.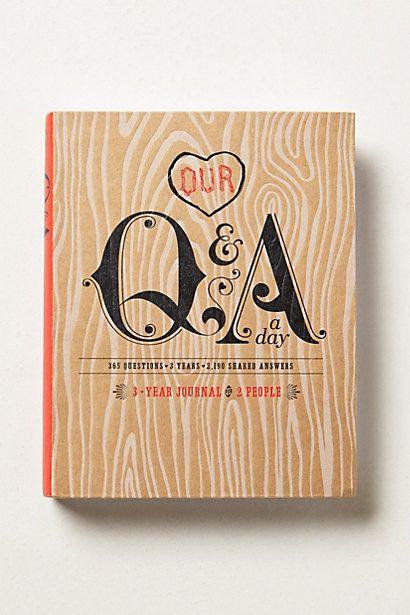 A three-year journal between two people, based on one question a day. IS THIS NOT THE PERFECT CHRISTMAS GIFT? I love this gift because it says:
1. I want to know you better.
2. I want to spend intentional time with you every day.
3. I want to record our conversations so we can look back on them and smile.
I'm sure the questions are half funny and half serious, but don't you think you would know someone so much better after asking them one random question every single day for a whole year? It's like giving the gift of KNOWING someone. Brilliant. And so much better than a stupid sweater.
I think you should definitely get one for your husband/boyfriend/fiance/best friend. Buy it here.

P.s. Last time I mention Christmas gifts before Thanksgiving, promise!