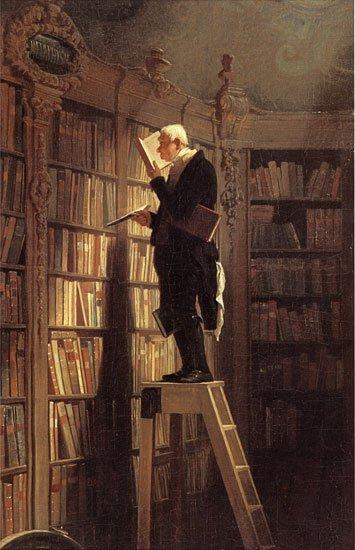 It's final exams time at the university. Crunch time.
Desperate to get some studying in, John leaves his noisy dorm for the library.
But the library is crowded, the study nooks occupied by other students, except for an empty chair next to a gal in the psychology section.
John whispers to the gal: "Do you mind if I sit beside you?"
The gal replies with a loud voice: "No, I DON'T WANT TO SPEND THE NIGHT WITH YOU!"
All the students in the library stare at John, whose face turns red with embarrassment.
John quietly moves to another table.
After a couple of minutes, the gal walks up to John and says with a giggle, "I study psychology, and I know what a man is thinking. I guess you felt embarrassed, right?"
John responds in a loud voice: "$500 FOR ONE NIGHT!!? THAT'S WAY TOO MUCH!"
All the people in the library now look at the gal in total shock.
John whispers in her ear: "I study law, and I know how to screw people."
H/t FOTM's pnordman ♥
~Eowyn