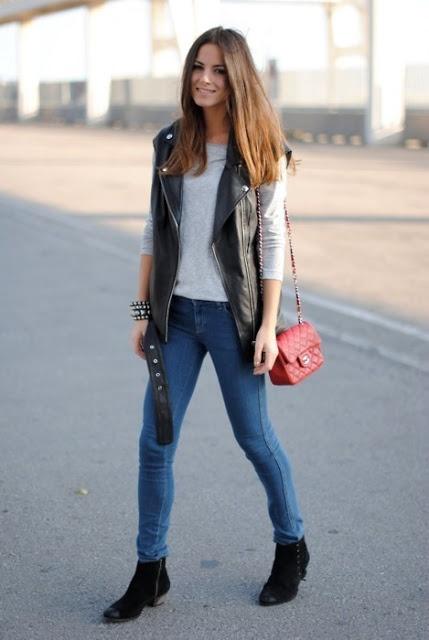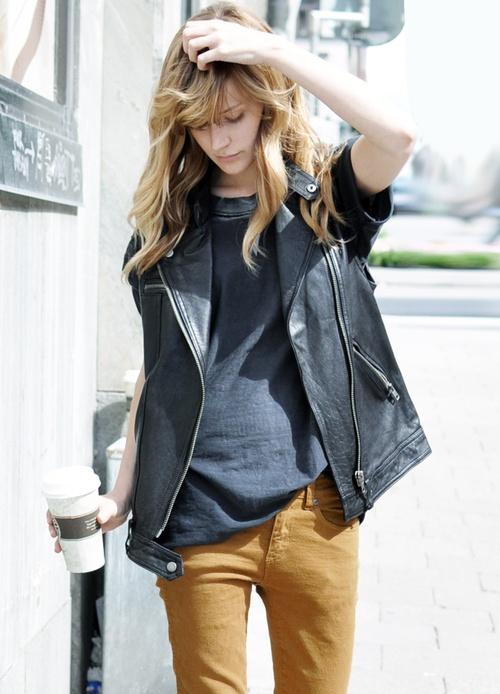 1/2/3
So after seeing these images around the usual hours on tumblr and pinterest,  I decided I want a leather vest so the hunt began for a fake, cheap yet good looking one.  Yes I just admitted to wanting a fake and cheap leather vest...just being honest here.  And yes there is one real one...it was just to beautiful not to include! 
I love the way they make the most basic casual outfit a tad bit rocker and tad chic.  I already love mixing opposing styles together so this seems like a natural piece to add to the closet. Also fake or real leather is warm, and right now all I am wanting is warm clothing....that can double in the spring and summer. Leather vest over a floral maxi, oh baby so cute!
Which one do you like best?