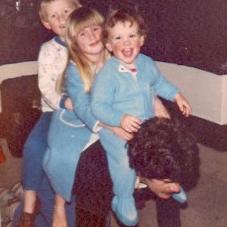 Somebody asked me recently whether I liked 80s music.  It took me a few moments' contemplation before I realised I wouldn't recognize 80s music if it blasted out at me from one of next door's noisy barbecues.  "New Romantics?" I asked, tentatively, "Adam Ant?"  He nodded.  I changed the subject, feeling slightly vindicated.  It took me a minute, too, to realize why 80s music was - well, not music to my ears.  Anybody who has recently had a baby knows that music, like reading, conversation - and pretty much everything else - becomes irrelevant.  Never mind, 'All You Need is Love.'  Actually, all you need is sleep.  And lots of it. 
With not just a new baby, but also a toddler and a three year old, I spent the beginning of the eighties knee deep in nipple shields, pureed parsnips, endless terry nappies, cereal box monsters, Calpol, Paracetemol, wellies, tissues, wet flannels (pre proper wet-wipe era), swings, roundabouts, toddler groups, play school, nursery, school and desperate phone calls to my mom in London.  Oh, and anti-depressants.  This was far from my best decade.  It was the decade of tears where everything fell apart, when I should have been happy in my new role of motherhood, but somehow, everything that happened during that decade was tinged with worry, despair and the big black dog that would not let me go.  Music was well down on my list of priorities.  Keeping alive and relatively sane was at the top.  
If you're reading this, you'll see that I at least achieved the former.  
When I was invited back recently, after a couple of years' absence, to write a guest blog, I thought this would be one of the easier titles.  My first thought was the sixties, my teenage years, the Beatles, hot pants, mini skirts, thick black eyeliner, false lashes, off to Art College, the excitement.  Yes, that would be my best decade.  But, hang on, what about the awful teenage angst?  The boyfriends (or lack of them)?  The spots, the boredom at school, the waiting by the phone at night, the tears? How could that really be the best decade?
OK, so the best decade must have been the seventies, more Art College, meeting the future husband, more Beatles, marriage, a baby and another on the way.  But.....I'm forgetting the way reality often suffocated dreams: living together, arguments, mice in the basement flat, money, the stresses of finding jobs and keeping them, they all conspired to cause friction and anxiety.  Dickens was right, 'It was the best of times, it was the worst of times'.
I've got sixty six years to look back on.  That's a fair few decades.  I realised, after some reflection, that it's difficult, if not impossible to choose the 'best decade'.  There are good parts and bad parts to each one. My eight years of the fifties are mainly filled with rose coloured images; playing out, endless hot summer days, the park, the freezing cold outdoor Lido on a Sunday morning with dad, seaside holidays with our cousins, my baby brother being born, and skirts and dresses appearing magically at the end of my bed after  mum had sat up into the early hours finishing a hem or threading elastic through a waist.  But there is also the the smell of baked beans and meat pie as I enter school in the mornings, my stomach churning at the thought of another anguished lunchtime, there is the untimely death of a classmate, knocked down by a car, and the shock and confusion that follows, there is some bullying by the girls I thought were my friends.
I realize I haven't got a 'best decade'.  I haven't even got a best year, a best month, a best week or a best day.  What I have got is an awful lot of best moments: those moments that come at you, unbidden, with a wave of pride or happiness: my dad walking me down the aisle, the children's births,  driving over the Yorkshire Dales as the sun set in the distance, my eldest son's passing out from the RAF as the planes swooped in formation overhead, my daughter's from the Police, hats flying up in the air, my youngest son's graduation, finishing the Coast to Coast bike ride, learning new skills, numerous family celebrations - and the funerals, that, although inevitably sad, nevertheless gave us the opportunity to get together and celebrate a life.  
I'd love to have a best decade.  Maybe that is yet to come. Meanwhile, do you think I could have patchwork of all the best bits in my life up to now? 
All cobbled together in one big fat lump of happiness.  Now that really would be the best decade.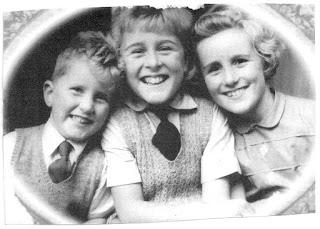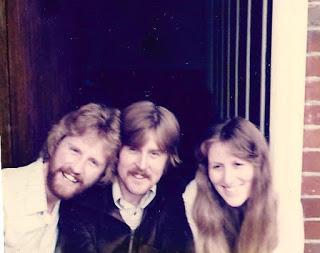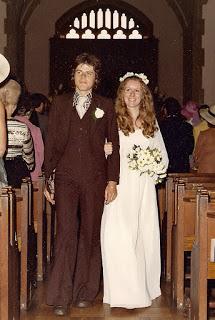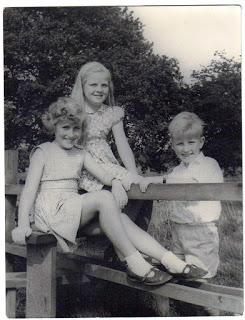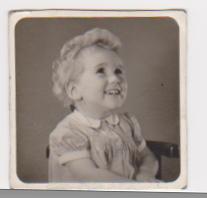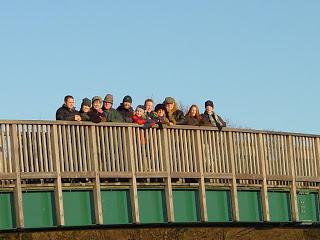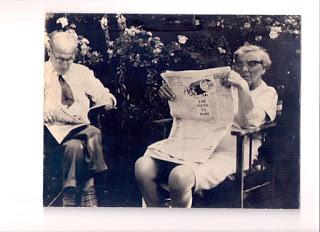 How to make The Best Decade Take one New Year's Eve kiss
And place it carefully in a bowl
Cover and leave overnight
Add a liter of laughter
And stir well
Sprinkle on the best love you can find 
Let it soak in
Whip up events of choice
Happy ones if available
And add to mixture
Whisk in a couple of adventures
And a challenge (any size)
Some Christmases and birthdays 
Add a large bundle of hugs 
More kisses (various types)
And a pinch of tears 
Stir for about six months 
Leave the mixture to rise
This is the beginning of your decade
Check every two years
And adjust quantities if necessary
At the end of the decade
Check once more
The bowl should be empty
Repeat once every ten years on New Year's Eve 

Thanks for reading..... Jill 
Email This
BlogThis!
Share to Twitter
Share to Facebook
Reactions: