The first issue will be in stores Tuesday, with the second on sale in the summer.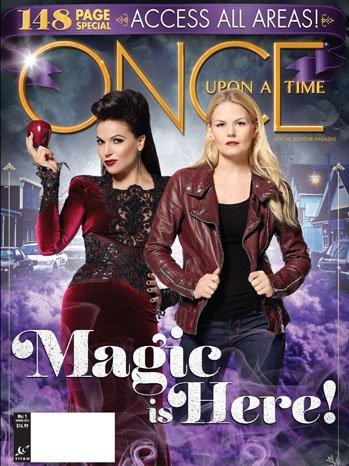 Once Upon a Time is getting its own magazine.
Titan Magazines will publish two special collector's edition magazines. The first issue will go on sale Tuesday, with the second on sale this summer.
The magazine will serve as a companion to the ABC fairy tale drama, with 148 pages of content including cast interviews with Jennifer Morrison, Jared Gilmore, Meghan Ory and Lana Parrilla, as well as interviews with creators Adam Horowitz and Edward Kitsis. Other components in the magazine include making-of features and a guide to season one.
The second issue will include an interview withGinnifer Goodwin, among other features.
source: hoollywoodreporter.com