I think it's safe to say that most major wars America has ever taken part in are represented on the riverfront in Evansville, Indiana. In some shape or form veterans and wars are memorialized.
The LST-325 stands as an ever-present witness to those who fought in World War II while further up the river marble stepping stones bear the names of others who served in that war.
Captain Henry Dexter's 4-pounder cannon memorializes his deeds of the Civil War.
Evansville locals who died in the Vietnam War each have their names engraved in stone.
In memory of those who served in the Korean War – my uncle among them – a statue of two soldiers holding up a wounded comrade towers over a pedestal.
Evansville is no longer the busy shipping port it once was. Riverboats were not an uncommon sight in years gone by (and I might add, before my time) and during World War II the shipyards turned out quite a few LSTs. Nowadays recreational boats and barges ply the waters. The last I heard of a riverboat (the Delta Queen) coming to Evansville was in 2006 and then it was a novelty I missed as I was overseas at the time. That's not to say we don't have any riverboats. Because we have one. Sort of. The City of Evansville a.k.a. "the boat", is a replica of the Robert E. Lee and functions as a casino (pictured below from a distance). While I've never seen it sail I believe it can as she is still required to carry a "real" crew.
In any case, I hope you enjoy the photographs. It seemed fitting since we are fast-approaching Veterans Day.
There are more pictures to come of New Harmony, Indiana (yes, another post about New Harmony).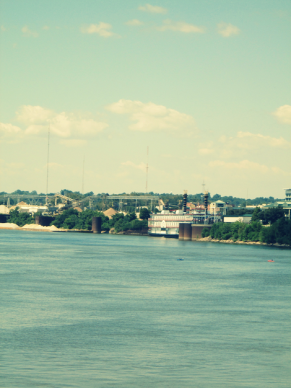 Replica of the Robert E. Lee this riverboat serves as a casino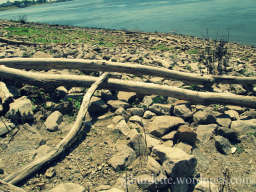 Driftwood washed ashore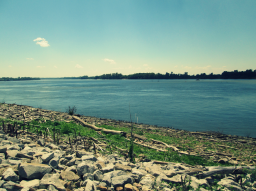 Not as large as the Mississippi River, but still considerably big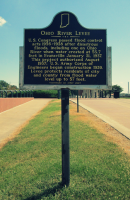 The 1930s was a difficult period in more ways than on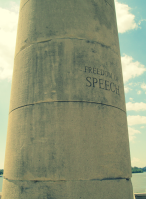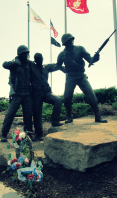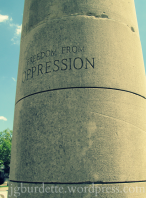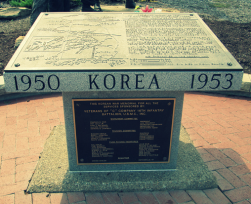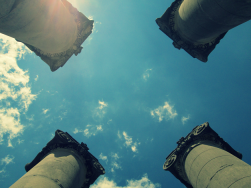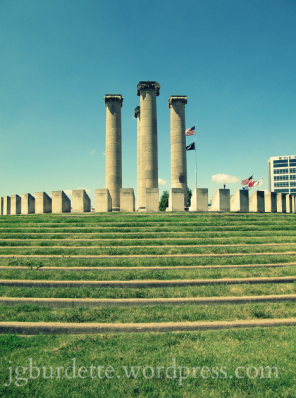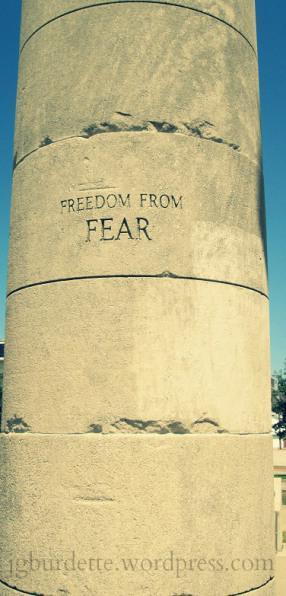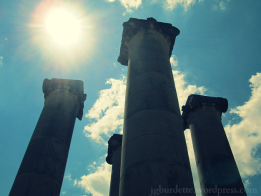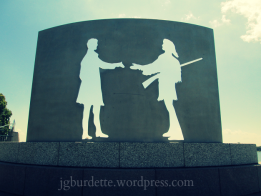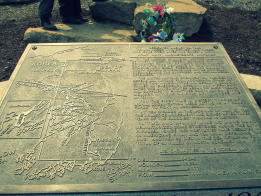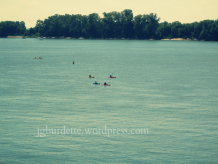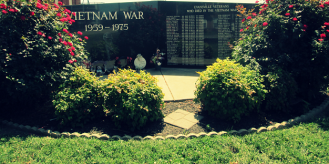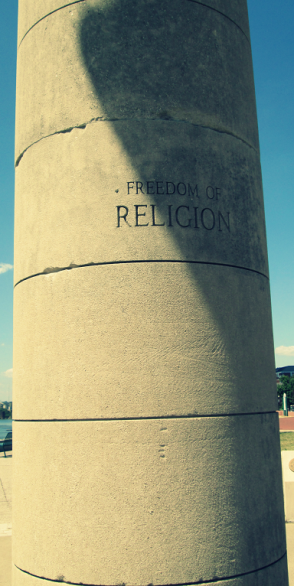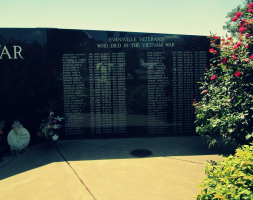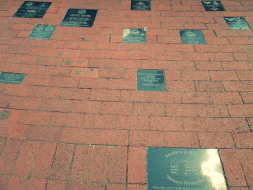 Memorial Stones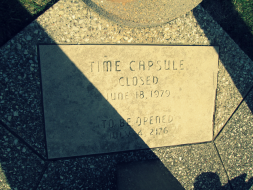 Time Capsule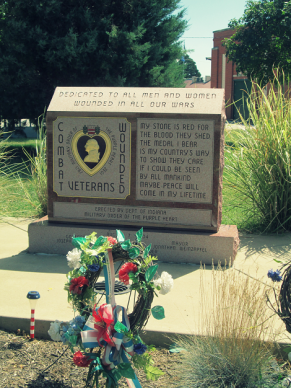 Combat – Veterans – Wounded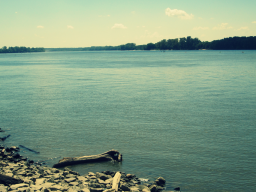 Ohio River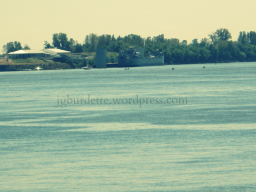 LST-325