As it is the Thanksgiving Holiday in the United States, today's blog post is our weekend entry, and will be updated as needed. The next new blog post will be Monday, Nov. 28

TAKEAWAY: It's hard to believe that this is our 900th posting of TheMarioBlog.  It is also Thanksgiving Day in the United States and so a very appropriate time to thank all of you for sharing your time with me here daily. I appreciate it. I value it. I hope you continue to meet me here each day.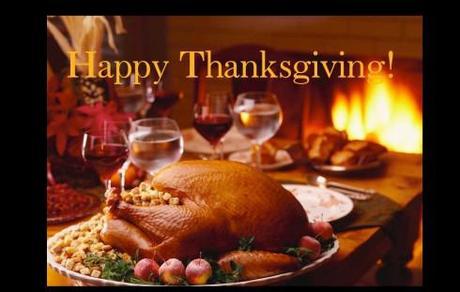 Sometimes the most personal way to tell a story is through a video, and that is why today there is a little to read in this space, as the message is in this video which I have made to express my appreciation to all of you who keep me company here daily.  I confess that it was Reed Reibstein, our art director and project manager, who first planted the idea of making a video in my head. Reed, in turn, had been inspired by readers who, in our GarciaMedia.com survey, asked for more videos to appear on the blog.
The video was filmed by Frank Deville as I visited with him in Luxembourg two weeks ago. The setting is the beautiful park in the village of Hesperange, where Frank lives, and of which he is very proud.
TheMarioBlog post #900
The question of frequency for newspapers
TAKEAWAY: It's the elephant in the room of newsrooms, particularly in the US; will newspapers stop being "dailies" and publish less often?  The conversation continues.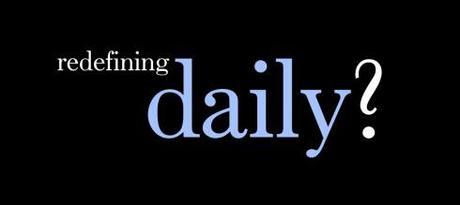 It has happened—-with some success—-in Detroit: the Detroit Free Press and Detroit News, partners through a joint operating agreements in December 2008 announced that they were cutting back home delivery to three days a week. Slimmed-down versions of the paper are available at newsstands on the other days. I imagine there was some shock at first, then readers got used to it.
In September, the Philadelphia Daily News announced that it was stopping publication of its rather thin Saturday edition. Instead, the Daily News is producing a weekly called SportsWeek to appeal to sports-crazed Philadelphians.
On October 28, 2008, the venerable Christian Science Monitor announced that it would go online only Monday-Friday, with a printed weekend edition in the form of a
a weekly news magazine with an international focus.
Will this be the way most dailies go?
Nobody can say for certain, and, even if it happens to more newspapers, it will be different in various parts of the country and the world. However, based on personal observation, I think that the less than daily printed model may be the way to go for many newspapers, with readers still getting the daily news fix through the digital editions.  With the advent of the iPad, which so closely resembles the print experience (but perhaps with better possibilities), the idea of "printing" less than daily becomes a more attractive offer.  Readers will appreciate their more robust print weekend edition, in any case.
If I were the editor of a medium to large metropolitan daily, with a tight budget, I would invest on the improvement of the weekend product. For sure.
The topic was recently brought up in a piece published in the AJR (American Journalism Review):
- USA: Will Dailies Stay Daily?
http://www.ajr.org/Article.asp?id=5179
TheMarioBlog post #899