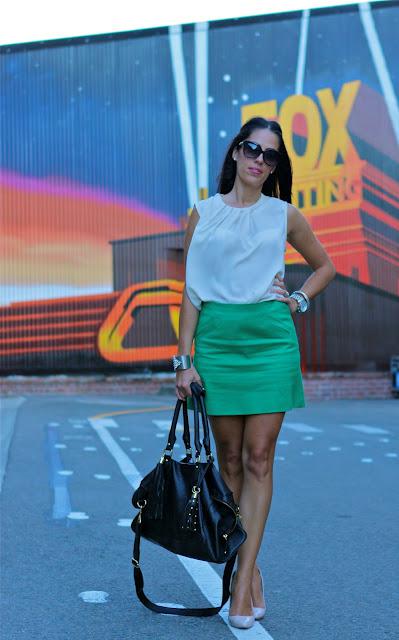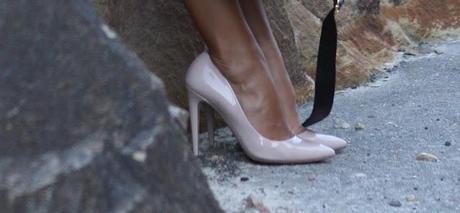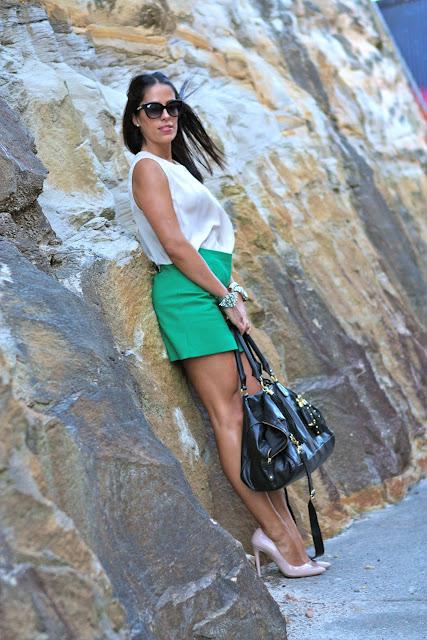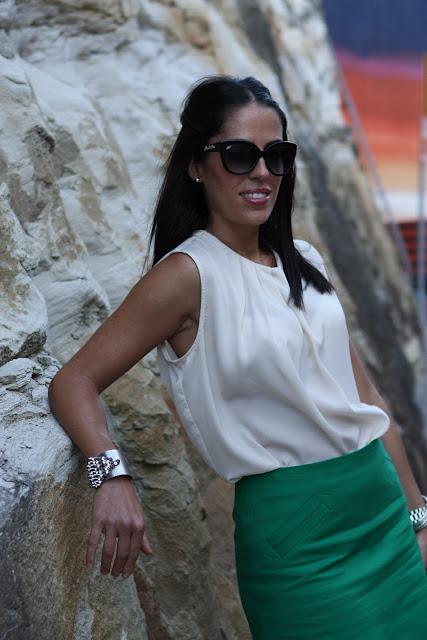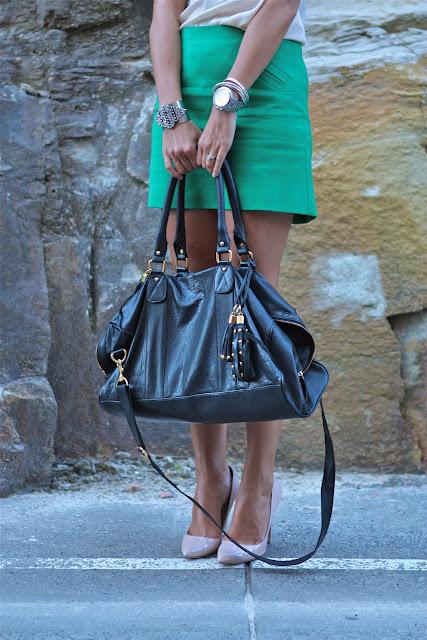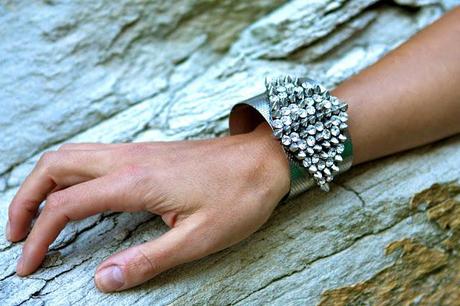 One of the great things about where our office is, is that we have so many great back drops to work with!  This was my outfit for Wednesday, it was a warm day - even though I sit in air conditioning all day and can't enjoy the heat - I can look like I do!   Oh and please excuse the creases in my skirt - it's from being chained to my desk all day!
The other day I received this cuff F21 - I just love it.  I am a bit mental over spikes and bling combined!  What do you think?  
Hope you guys are having a great day - it's a long weekend in Sydney for me! 
Lots of loving from LSBxoxo
Find me @
FACEBOOK  | TWITTER
Top & Skirt: ZaraBag: River IslandShoes: Miu Miu (thanks to my friend Niva who brought them back for me from Italia)Accessories: F21, Michael Kors, Tiffany & Co, VintageSunglasses: Flavio Castellani