Christmas is all about love and giving of one's self. I thought it would be fun to help out some of my friends in the horticultural business, give you some ideas of what to get a gardener in your life, and to show folks what I use or recommend in my gardening life.
     So, what better way to do it than play off of the 12 days of Christmas and attempt to write 12 days of Christmas-Citrus Guy Style. I mentioned my BOOKS is a previous post, so you can go back and think about them.
     Today, I wanted to mention some places to get Citrus trees shipped legally unless you are in a Citrus producing state, then this list is null and void.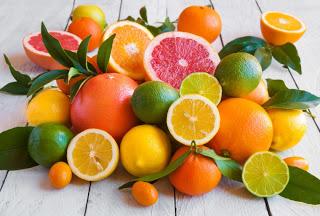 #1 Lemon Citrus Tree- These folks have some of the nicest trees I have seen. The variety is great and they have trees in various sizes for every budget. I have gotten a few trees from them and they did not disappoint! Contact them and tell Nancy that The Citrus Guy sent you!
#2 McKenzie Farms- Stan McKenzie and I have been friends for years. We met through the Southeastern Citrus Expo that he has been putting on in different locations since 2003. Stan's trees are good for areas that are a little colder than the normal citrus belt. Tell Stan I sent you!
#3 Four Winds Growers- These folks specialize in dwarf and semi-dwarf trees that are perfect for container growing. They have a huge selection and very nice trees. They also have some unusual varieties.
     If you have somebody that has been wanting to attempt to grow their own citrus trees, I urge you to use any or all of these vendors. Success is better with quality trees and these three will send you just that!
     I will have another post tomorrow on other great gardener Christmas gift ideas.
     As always I am available to answer any questions, please e-mail me at [email protected] or .net.
You can also follow me on FACEBOOK or check out my WEBSITE
Merry Christmas, Happy Holidays!
Happy Growing!
Darren