Every so often, I get asked to test a product, review a product, or just get asked my opinion. I try to respond to all requests.
     Today, I will give you a short review of one of the recent products I got asked about. It was a Set of 3- 12 inch Hanging coco planter baskets.  I know what you are saying, "I see those all of the time everywhere!" I would agree with you, so I was hesitant to try them. How much different could they be?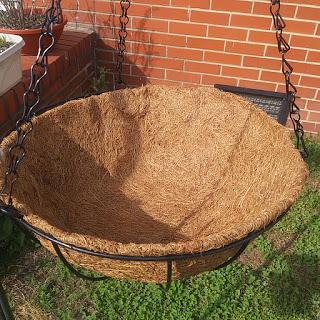 I was PLEASANTLY surprised! The chain and basket itself are very sturdy, not cheap metal like I have seen some of them. It is made of cast iron with an anti-rust coating.The preformed coco liner seems very durable like it will actually last more than one season.And they just simply look GOOD!
     Because of the way the chain is designed, you can use multiple baskets and hang your plants at different levels to create an interesting layout and effect. The pot itself is 12" in diameter, 6" deep, and holds more potting mix than you might expect, so it will handle a good-sized plant. 
These are manufactured by a company called Emerging Green and they appear to have gotten this product right. They boast that 70% of their products are made of eco-friendly and biodegradable material. To top it ALL off, it even comes with a card enclosed so you can register for a 1-year warranty. They are based in Singapore but have VERY quick delivery. You can learn more about the company
HERE
.  They have many other really cool Home and Garden products. I have my eye on their wooden birdhouse if anybody needs a gift suggestion for me! 😊
If you are in need of some NICE looking hanging baskets, please check these out! You can find them on
Amazon
. 
     I have only used two so far, and I LOVE the way they look!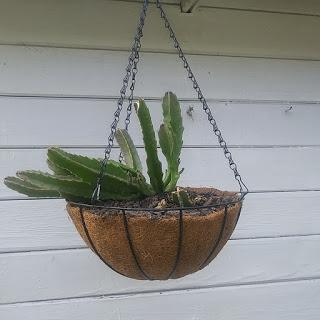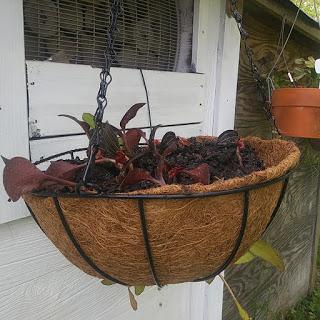 Other product test stories coming in the near future, so click that Follow Button to stay up to date on my future postings!Happy Growing!Darren