Since we remodeled our kitchen and installed glass-paned cabinets, I am in a hurry to clear out my chipped and embarrassing, hand-me-down dinnerware for a brand, spanking-new set. If I had an endless pocketbook, I could go dish crazy, I mean can a girl really have too many pretty dishes? But since spending every last penny on renovations, my wish list has to be a little more affordable.
A little cabinet inspiration...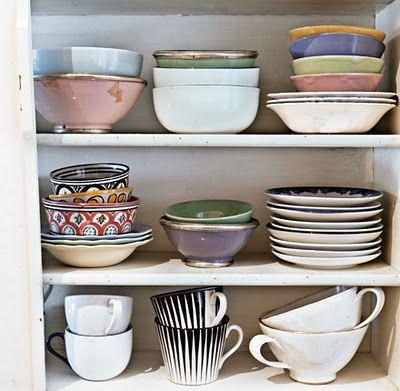 Here's my ever-expanding wish list:
David Stark plates & bowls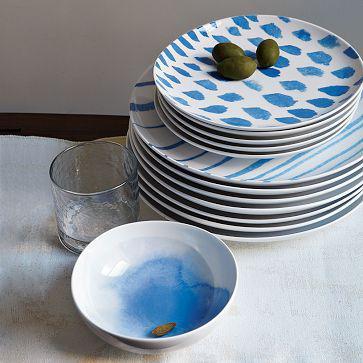 Painter's Stripe Mug&

Squat Stripes Mug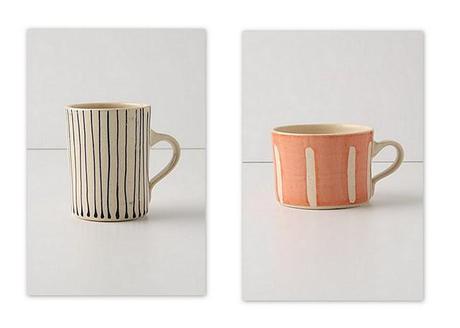 Loomed Bowls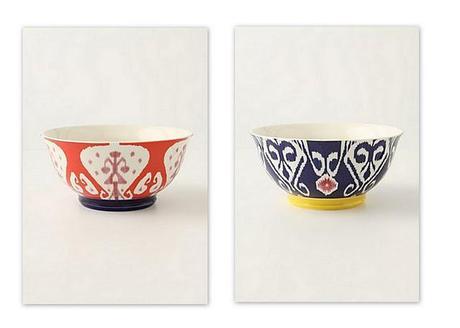 Recycled Bedside Water Carafe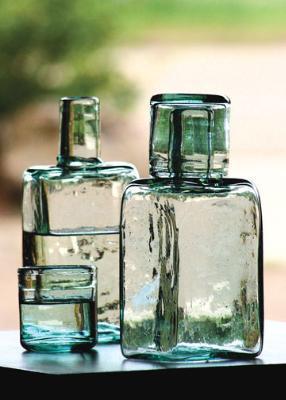 Glass Pouring Pitcher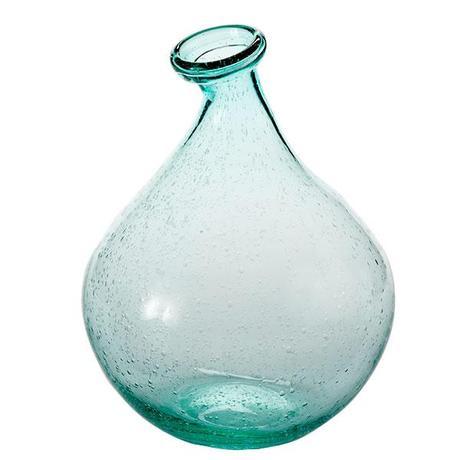 Too spendy for me, but oh so pretty:
Elephant Ceramics offer hand-made, truly one-of-a-kind pieces...they are currently sold out but should be restocking soon.