I remember, I was on my way home from an event when I passed by HBC near Festival mall.  It's not very often I go there so I grabbed the chance to look for something to buy.  I bought this nail polish together with the San-San Liquid Eyeliner, included in my June Haul.  I wasn't really planning to buy a nail polish but I just can't resist this very nice color for nails.  It also smells like watermelon!  I'm hooked.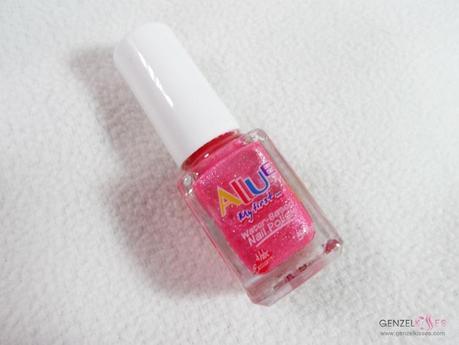 Allue My first… Water-Based Nail Polish (5ml) in Cosmo Pink | P25.00
I was actually thinking twice when I saw it's water-based thinking it'll be easily removed through water.  Being stupid that day, I didn't even bother asking the sales person about it *booo!* Haha.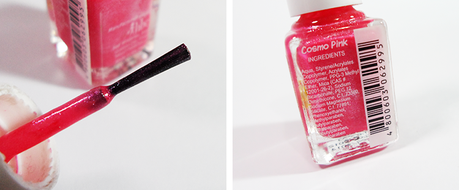 It's only 5ml which I think, it's kinda pricey for the amount of product.  See how gorgeous the shade is?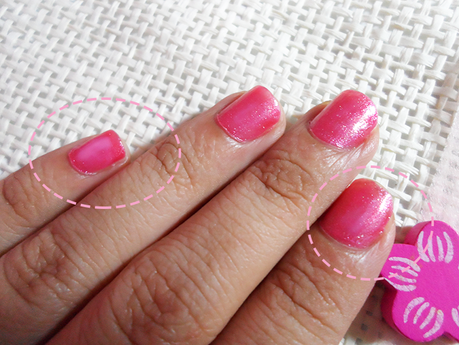 I finished it with my Revlon Top Coat and this happened.  White cast like hologram all over my nails so I wonder why then I thought, maybe because it's water-based and it shall be removed just by water.  *sorry if I sound stupid here, that's the truth haha*  So, I decided not to put top coat on my nails for my right hand.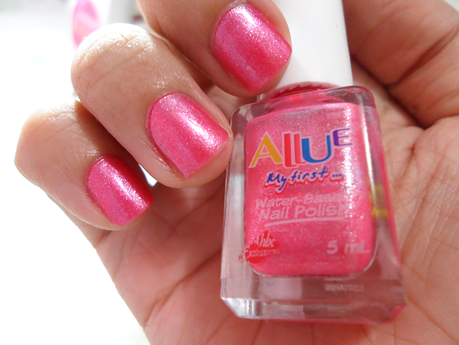 This is the result.  It's more vibrant compared to my nails on my left hand.
Now for the test, I washed both hands with water!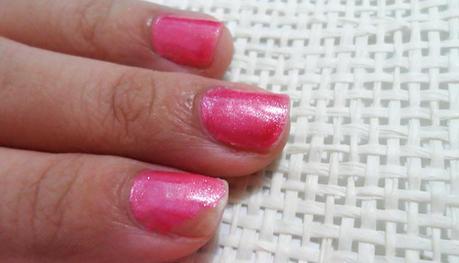 Left hand (topped with Revlon Top Coat)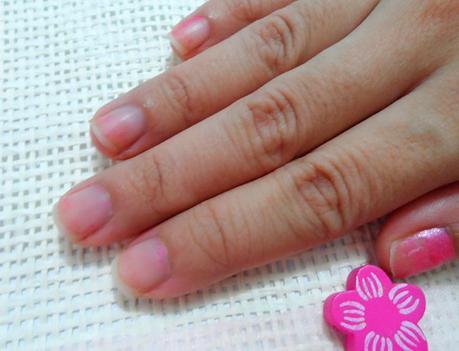 Right (no top coat, plain Allue nail polish)
Viola!  My instinct is true! *laughs* now I have two water-based nail polishes.  I think I can use it if I want to change the color of my nails for the next day but that rarely happens.  I still love it because of the color and its watermelon scent.
If you love changing nail color most of the time, then this product is for you.  They have a variety of colors to choose from!
Where to buy?
Bought mine at HBC near Festival & Star Mall.
Other HBC Branches, please refer to their Website and Facebook Page.
You may also like Allue My first… on Facebook.
By the way, this shade can go with these kind of dresses from Pink Boutique!

Try their Sequin Dresses and look fab with your look!  Perfect for parties and events

What's your favorite Pink Nail Polish and how do you match it with your outfit?