True Blood Season 7 filming began this week with some location work around LA. Our good friend Barbara from "Skarsgard Fans" was lucky enough to attend the filming at the Figuero Hotel and solve the mystery of which of our favorite characters will be out in Morocco.
WARNING – SEASON 7 SPOILER AHEAD

And the person who is a very long way away from Bon Temps in episode 1 of the final season is our number one lady-vamp, Pam!
Kristin Bauer Van Straten looked as lovely as ever……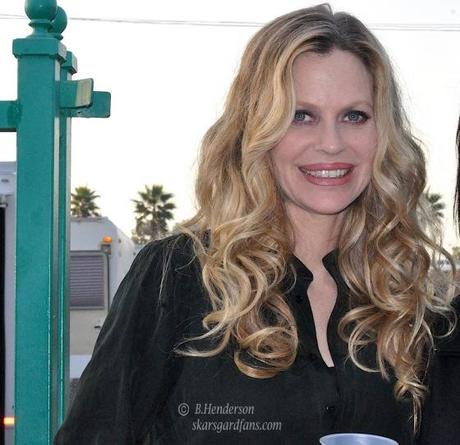 So is she out at the edge of the North African desert searching for her missing maker? And will the scene be set 6 months before or later?
There was also a group of extras in authentic Moroccan costumes and the hotel setting itself looks rather gorgeous.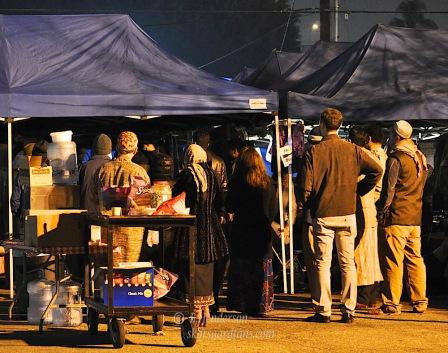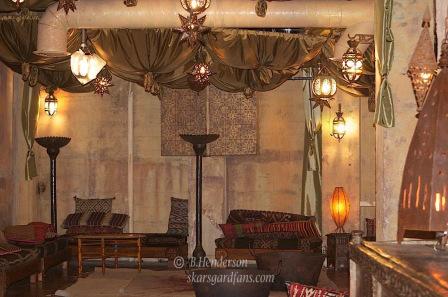 you can see the rest of the pictures HERE
Thanks as ever Barbara!!!!!
The previous day Stephen Moyer and Chris Bauer had been filming elsewhere in the city and some more lucky fans managed to get to meet them. You can see all the pictures at   I wanna do bad things to you
So there we go, filming of the very last True Blood season is up and running, and they have even made the cast and crew special edition jackets to prove it!