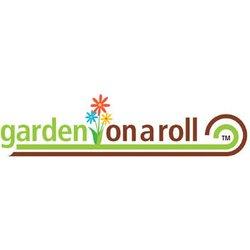 We've been on a roll of minor misfortune.I think it started with the car breaking down. Luckily for me, I was at home getting regular updates on how quickly Green Flag can attend so I delayed cooking tea and sat down with a brew to watch the news. Modern day cars are like another world under the bonnet. A sealed world.
My father taught me basic car maintenance, oil, water, tyre pressure and wind-screen washer topping up. Over time, and with a succession of multi-owned vehicles, I learnt the benefits of a liberal spraying of WD40, or similar; how to check points, clean spark plugs and how a distributor fits together – oh my first Vauxhall Viva – it will be a metal cube somewhere now. Or perhaps a washing machine.
We were dealing with the sealed under-bonnet of an automatic Citroen Berlingo. The engine won't start when there are warning lights on. The warning light stays on until the problem is rectified. The problem can't be detected until the person with the diagnostic box of tricks plugs in and links to some software. The I.T. skills of the modern mechanic know no bounds. Whatever would my dad think? I bet they still suck air through their teeth while calculating the cost. Just kidding, that was my dad's sense of humor. Green Flag and both repair garages were very good. We discovered that the gear-box is not automatic, it's semi-automatic. That snippet of knowledge didn't help the situation, but it meant relocation to a Citroen specialist. It's mended now, wheels roll. £££.
The stair carpet was coming loose on a couple of treads. At last, we got the fitter in to fix it. Straight forward easy job, even easier if there was a small, spare piece. Of course, there's loads rolled up in the shed. Well, there was until someone sorted stuff out and went to the tip. Thank goodness, a couple of decent sized pieces were within reach, for someone with long arms, without the carpet fitter and myself having to empty our shed. Funny how I'm often on my own at times like this.
We didn't discover what set the smoke alarms off. Nothing was burning, no cooking going on, no steam from the shower. It was raining, very heavily, though I can't imagine it was that. Our smoke alarms are connected to the mains, one goes off, they all go off. Impossible to think straight in that noise, I just wanted it to stop, right now. My husband discovered which one of the three was the culprit and disconnected it. A replacement was needed, something he could do himself and no great expense, just another 'thing' going wrong and we still don't know what triggered it. Whilst checking, I went up to the attic room. It is a loft conversion and used to be a bedroom, but is an attic again since the children moved out and left stuff for storage. There was a small puddle on one of the stair treads, about three steps up. It has become a mystery. Everything up there was bone dry, no sign of the rain breaching the Velux windows or the ceiling and there is nothing to spill. Very odd. Also, the door had been locked for days. Spooky!
What I wanted to do before we ended up on a roll with all these little incidents, was to tidy the garden, get rid of our 'complimentary' buddleia, thanks birds, and plant some daffodils bulbs. Maybe tomorrow?
I couldn't believe my eyes when I saw an advert for a 'Garden on a Roll'. That would do nicely.   Here's something from G.K.Chesterton,  
The Rolling English Road
Before the Roman came to Rye or out to Severn strode,
The rolling English drunkard made the rolling English road.
A reeling road, a rolling road, that rambles round the shire,
And after him the parson ran, the sexton and the squire;
A merry road, a mazy road, and such as we did tread
The night we went to Birmingham by way of Beachy Head.
I knew no harm of Bonaparte and plenty of the Squire,
And for to fight the Frenchman I did not much desire;
But I did bash their baggonets because they came arrayed
To straighten out the crooked road an English drunkard made,
Where you and I went down the lane with ale-mugs in our hands,
The night we went to Glastonbury by way of Goodwin Sands.
His sins they were forgiven him; or why do flowers run
Behind him; and the hedges all strengthening in the sun?
The wild thing went from left to right and knew not which was which,
But the wild rose was above him when they found him in the ditch.
God pardon us, nor harden us; we did not see so clear
The night we went to Bannockburn by way of Brighton Pier.
My friends, we will not go again or ape an ancient rage,
Or stretch the folly of our youth to be the shame of age,
But walk with clearer eyes and ears this path that wandereth,
And see undrugged in evening light the decent inn of death;
For there is good news yet to hear and fine things to be seen,
Before we go to Paradise by way of Kensal Green.
G.K.Chesterton

  

(1874 – 1936)
I'm hoping for no more mishaps for a while. Thanks for reading, Pam x
Email This
BlogThis!
Share to Twitter
Share to Facebook
Reactions: