Hello and welcome to another OMCZ challenge and the theme this week has been chosen by the lovely Beka from Bekas Stuffy Stuff and she went with...
"I decided on horizontal stripes as I think these can still be seen as something that makes some people feel larger than they are. Well what rubbish! I want to see you all rocking the burglar look!"
 I have a few stripy bits and pieces most of which have already been on the blog so I rummaged around in my wardrobe and found an old Primark top which I had forgotten about. OK so I don't look like a burglar but I am wearing horizontal stripes!!!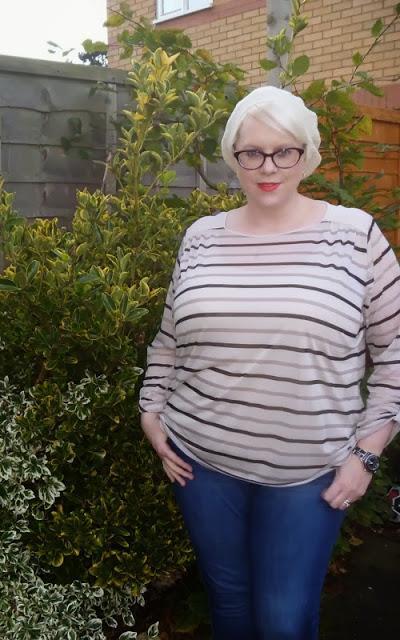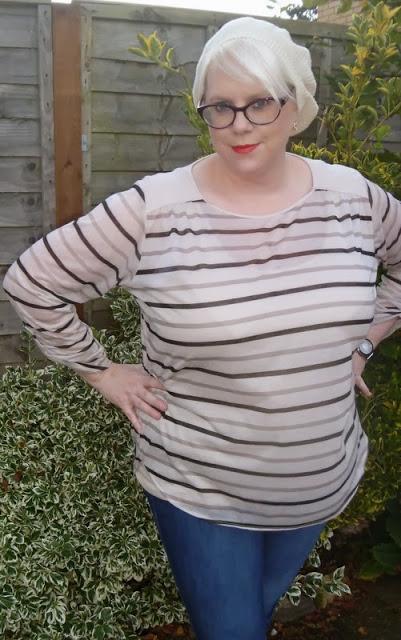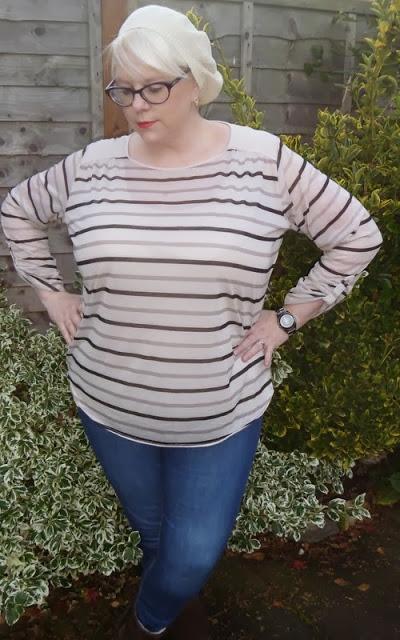 Sound the alarms a fat girl wearing stripes and do they make me look any bigger no I don't think so, I just look like me a fat short blonde lady!!!!!
I am undecided as to whether to keep this top or put it on Ebay as I always think it is a bit mumsy but then again I can't always be the fabulous fat fashionista either!!!
Don't forget to check out the other ladies rocking some stripes: