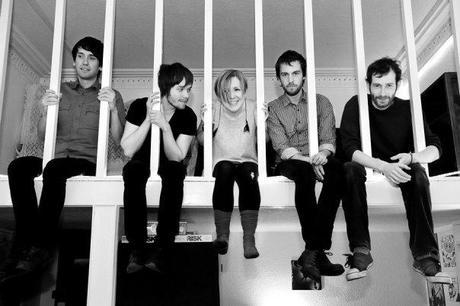 Photo credit: Sarah Roberts
Hailing from Glasgow, Scotland (which I learned, makes them "Glaswegian"), five-piece band Olympic Swimmers (@olympicswimmers) are bringing a fresh, clean sound to dream pop. The band's debut album, No Flags Will Fly, showcases frontwoman Susie Smillie's light, sweet voice by pairing it with simple folk instrumentation and subtle atmospheric vibes. Though the album effortlessly weaves through playful melodies and rhythmic anthems alike, the earnestness of Olympic Swimmers never falters.
Highlights of the album include energetic "Knots" and acutely catchy "Fallen Trees". No Flags Will Fly closes with "Mt. Noah," a song with a distinctly Scottish feel in melody and charm. Olympic Swimmers are currently playing shows in the UK, as well as beginning to write for their second album.